3 years journey of making investing in real estate accessible to anyone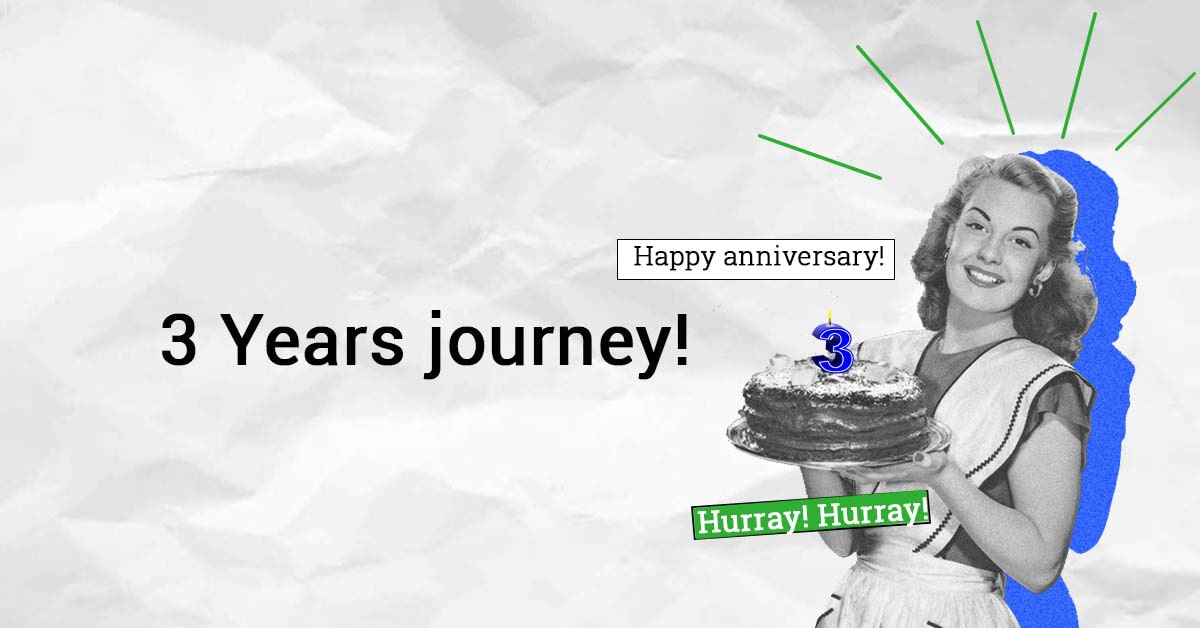 Reading Time:
3
minutes
Today Reinvest24 is turning 3 years old. The anniversary always offers a great opportunity to reflect on the major milestones achieved and share gratitude to all the people involved, as without You, our dearest investors, we wouldn't be in the place we are right now.
The idea of creating Reinvest24 appeared from our own needs, as we always have been passionate investors ourselves. In 2015, we started to buy, manage and develop several real estate projects in Estonia, for a total amount of over 10 million EUR. In 2018, we decided to make Reinvest24 available to the public and try to lower the biggest gaps between investing in a secured environment and still earning decent returns. Something that once was simply an idea – now serves many investors and property developers, as one of the best instruments in Europe to achieve financial goals.
Past achievements that create change
As for now, the platform is 3 years old, it is possible to invest in properties, secured with 1st rank mortgage and earn up to 16.8% IRR. During past year, the product line has expanded massively, as we added new investment types – development projects and real-estate backed loans, as well as 3 European markets – Latvia, Moldova and Spain. We launched a secondary market tool, allowing exit investments before the maturity day, introduced series of "Insider updates", where we share more information of the development process of our projects, opened our first international branch in Spain and increased the platform's share capital up to 125'000 EUR. As of today, our investor's database counts over 9000 users and the projects' default rate is still 0%. Even in times of COVID-19. And we are planning to go only further.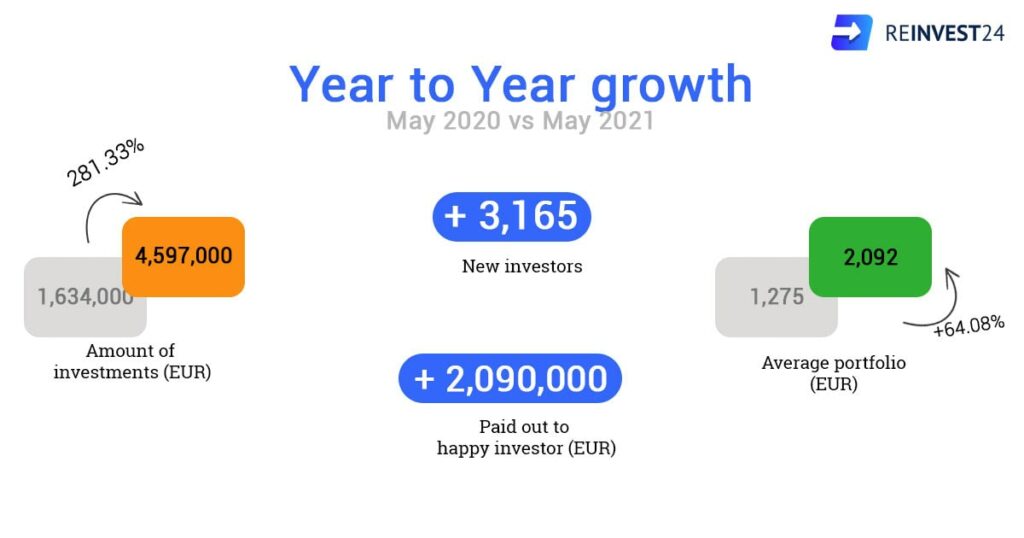 Conservative approach carried through years
Speaking about our great results achieved, this is not something that happened with a wave of a magic wand. On a daily basis, our team works on making more than is required from us. Reinvest24 chooses a standout property, but only after screening the market, making thorough financial calculations, conducting research on the market and its future potential, visiting the property itself and closing the greatest deal to ensure investors make an outstanding profit. We stand for meaningful impact in everything we do. That's why we choose only those properties that make sense. When it comes to numbers, our management strategy is to play safe. We want to create a safe environment for investments, thus making pleasant returns for your money.
As a result, we are continuing to increase the track record of successfully implemented and exited projects.
Successful project exits
During the past year of operations we exited 8 projects. For example, some of the very first platform's projects, such as Majaka and Vinkli was exited, generating impressive returns. Read more about our exits here.
Also April 2021 became very memorable for the Reinvest24 platform, as the first time since platform existence, we are exiting 4! projects in one month time, overall repaying back to our investors more than 1,1m EUR. With this excellent achievement, we continue to prove that fair risk management is the main driver of success, even in the most turbulent times.
To thank our investors for constant support and trust in us over these years, we are giving a "3rd– year anniversary CASHBACK" from the total investments made to all our investors, until 12.05.2021.
0.25 % on investments up to 1'000 EUR
0.5 % on investments from 1'001 to 5'000 EUR
0.75 % on investments from 5'001 EUR
Thank You for being with us, thank you for being for us! We will continue to drive changes and become a trusted partner in the world of FinTech solutions.
Best regards,
Tanel Orro, CEO at Reinvest24