Success story: 2 land plots project exited with a total effective return of over 25%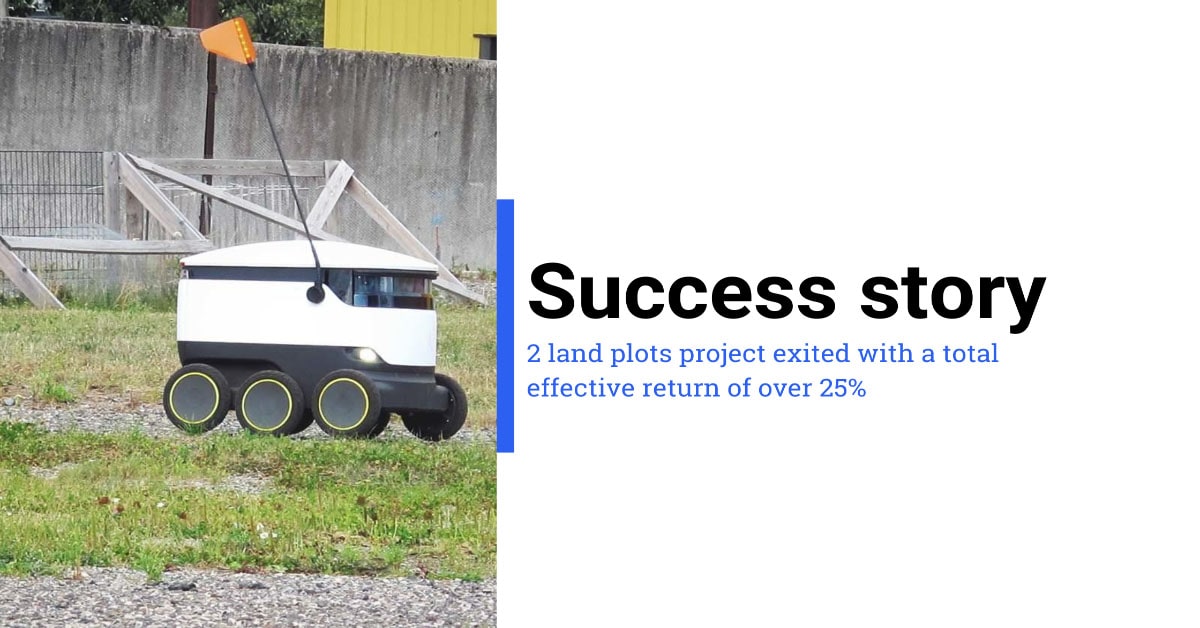 Reading Time:
2
minutes
In 2019 we introduced 2 projects to our investors – land plots with great potential, next to one more project that we exited last year – Vinkli 13. We found the land plots and the developer, who was interested in buying them but lacked the funds for acquisition. We financed the buying of 2 land plots. The total amount of financing was a little bit over 500 000 EUR.
Both projects were located in the Mustamäe district, Tallinn, Estonia – best known as the main technology hub of the country, where companies, such as Skype, Starship Technologies and main Tech Universities are residing. Already back then, we saw great potential in the capital growth of real estate, as well as overall developments in this area. And our estimations were right.
Works performed
As our investors know, Reinvest24 has a strong focus on a project's cash flow and always seeks for the most sustainable investment opportunities.
One property had garage premises on it. Those premises were rented out to car repair shops and similar companies, thus, creating a healthy cash flow of more than 6% for that property. 
The second land plot was used to build a test polygon for Starship Technologies – one of the leading Estonian Technology companies. The aim was to test their AI delivery robots and teach them how to navigate in our world, by bypassing obstacles and creating different real-life conditions and situations. This allowed us to generate another strong source of cash flow for our investors yielding over 7.5%.
Those land plots were also in the process of changing the detailed planning so it would be possible to build office premises and use its potential of being close to Tallinn University. 
Projects' exit
As the main purpose of using these land plots was changed, in 2 years the developer, who has planned to build stock office type of premises finalized the purchase of plots. As a result, our investors who were invested during the full period of the projects earned over 25% in total adjusted returns.
How 25.05% adjusted interest rate was achieved?
Many retail investors are still not familiar with the benefits that a compound interest strategy can deliver in a relatively short time. It stands for reinvesting any income that a certain investment might generate. In our case, it is monthly income that can be reinvested on our secondary market. This is the beauty of investments that are available on Reinvest24. Recently we conducted a practical case study of one of our projects, showing you the difference and how this can be achieved. 
Where to invest next?
Our platform is constantly growing, allowing you to invest in more and more outstanding properties. Take a look at our currently available projects from 4 different European markets. Do not forget to use our 3rd-anniversary cashback campaign to increase your returns even more.