Success story: Vinkli 13 property exit with total earning 14.07% per annum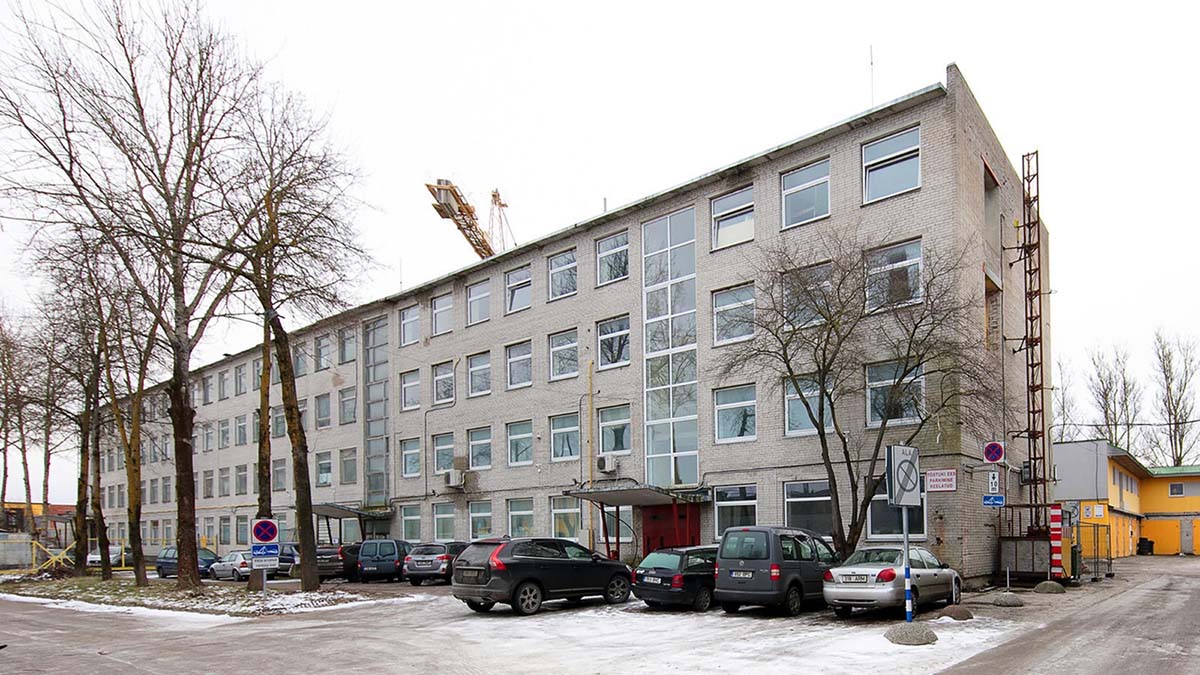 Reading Time:
3
minutes
Now it is undoubtedly clear! The turbulent events of Q1 did everything to make 2020 a year to remember. While some are panicking over a stock market crash, some desperately sweeping toilet paper from the shelves of supermarkets. And well-known investment banks are forecasting the potential economic impact of coronavirus pandemic, we at Reinvest24 have had a successful property exit of Office and Crypto hotel project earning 14.07% return per annum for our investors. How we achieved it? Here is our success story.
Started from the bottom
Reinvest24 investors had an opportunity to invest up to 191 616 EUR into the property and receive a proportional part of the t rental profit and capital growth, paid out as a variable interest.
In May, 2018, the first Reinvest24 property became available for a wide pool of p2p investors. It was located in the second most populated residential district with one of the best microclimates in Tallinn and consisted of 22 office rooms with a total area of 628 m2. Full of energetic students and convenient in terms of excellent access to public transport and parks – it stole the hearts of many Estonians.

We were able to secure this property at 270 EUR per m2, which was way under market price. The property was old and needed some additional investments and work to fully utilize the rental potential.
After we receive total funding, the most exciting part began. Due to the property's close location to high voltage substations and minimum costs of Crypto mining infrastructure, we decided that a part of the property will be used for a Crypto mining hotel. For that purpose, we have renovated the rooms, adopted special electricity connections and ventilation. It gave us a possibility to rent out these rooms with higher than average renting price.
Key facts:
Funding target – €191,616
Category – Office space
Yield – 14.07%
Rental yield – 9,07%
Capital Growth – 5.00 %
Duration – 19 months
Now we are here
As estimated, the property's prospective location became a key factor in the rise of its value of a healthy 5% and increased demand for smaller Offices with low maintenance fees.
In total it hosted 14 incredible and enthusiastic tenants, representing different industries such as art, finance, crypto and wholesale of metal and pallet-related products. It even became an office space for the well-known professional Estonian ex-basketball player.
Before the property exit, it did 19 rental payouts, which generated a staggering 9,07% yield for our investors, altogether generating 14.07% return per annum.
The reasons for property exit
Due to the fact that this was an old building, additional construction and renovation works were inevitable. We conducted some piping work in the summer of 2019, which we thought should be enough. But at the beginning of 2020 it became clear that some costly sewerage works need to be done in the near future. Also, after several discussions and cost estimations, the team of Reinvest24 decided to exit this property, as we are always looking to have a full understanding of the long-term plan for our real estate investment properties.
In conclusion, investors who invested in this property received 14.07% return on their P2P investments in real estate. The exit of the property was in March 2020. As of today, all our investors have already received their share of the profits, paid out directly to their accounts.
Looking for similar properties to invest and grow your capital?
Take a look at Reinvest24 p2p properties available for investments and start growing your long-term capital to secure your retirement. Read more in our blog post: How can you secure your retirement by investing in real estate?