How to balance between being a loving family guy and investor?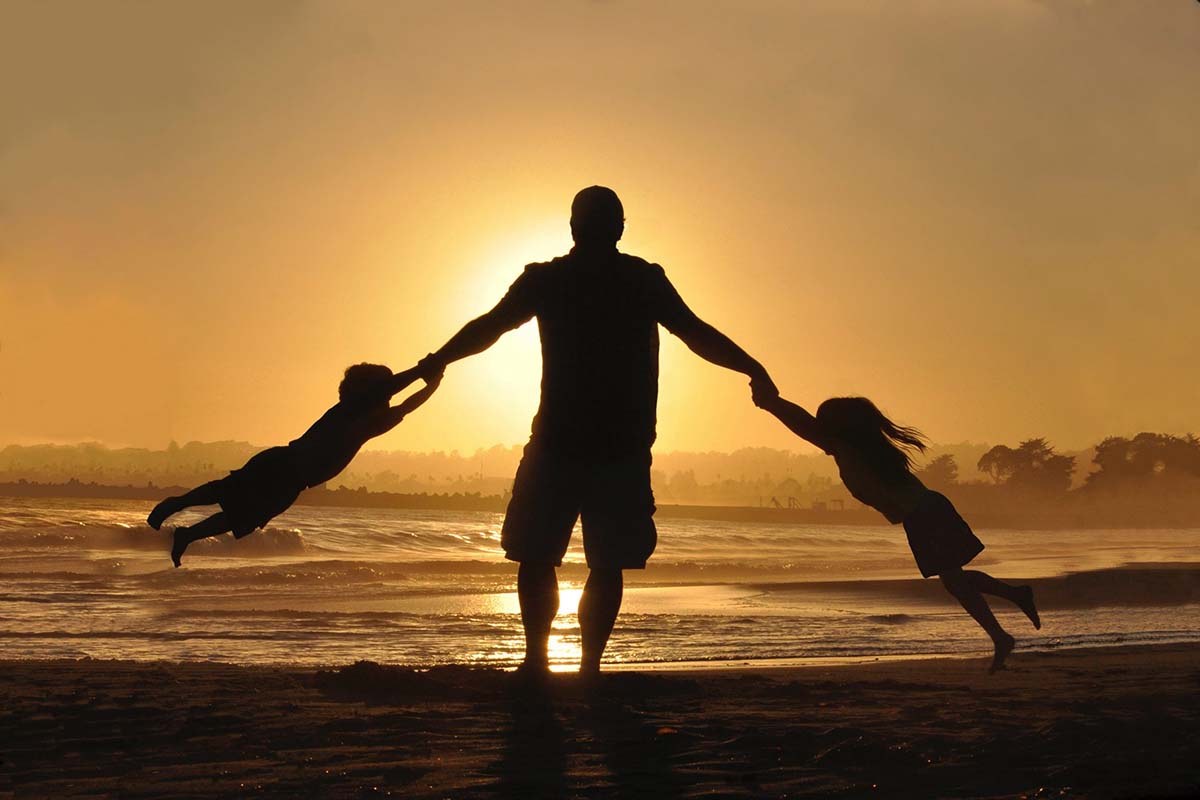 Reading Time:
5
minutes
Family is one of the most important, if not the most valuable asset in our lives. But very often we forget about that or put it on the second plan as we simply believe it may wait. We reached out to a couple of our p2p investors and also our CEO to find out about their "how-to" tips and tricks. What do they do to balance work and be loving family guys? What investment advice are they giving to their kids? And what about the main investment principles?
Today is the International Family day, therefore, this blog post is all about the things that matter.
1. What are your 3 principles of investing?
Lars Wrobbel from Passives Einkommen mit p2p states:
Always have a strategy and follow it! If we have a crisis, I will not develop another strategy in a couple of days! 
The investment itself must be as passive as possible.
I am 90% cashflow-orientated. So, I invest in P2P Lending, dividend stocks, crypto lending and other stuff that brings me cash in the end.
Stoycho Nedev from Viva Invest principles are very simple:
Never invest if you don't understand the details about the investment.
Don't put all your eggs in one basket.
Always focus on risk, because it's the only sure thing in investing.
2. How do you develop an investment strategy?
Stoycho Nedev explains that he started investing 13 years ago in the stock market. He was completely ignorant, but very confident because very impressive results were achieved in simulated paper trading. "Of course, it's completely different when the money is real and especially if it is your own money. I lost a significant amount of money at the beginning of the financial crisis. Then realized that there are no shortcuts to financial well-being and started to learn the basic principles of investing. I read lots of books and practice everything with small amounts of real money. Currently, I adjust my investing strategy as the markets develop, usually once in two years," says Stoycho.
Lars believes that it's all about goals, "I always saw the investment as an essential pillar in my personal income streams and so I researched everything about cash flow investments. Rest is learning by doing."
3. What investment advice would you give to your children?
Tanel Orro, the CEO of Reinvest24 is certain in one – "For a healthy portfolio that provides positive returns through the market cycle, make sure to diversify between different type of investments," and this is the advice he will give to his son when he will grow up.
If you are looking forward to adding crowd investing in real estate to your investment portfolio, take a look at Reinvest24 available investment opportunities.
On another hand, Mr. Nedev believes that investing is very important and before you start to invest you have to earn the money. Taking that into account, he would advise the following, "Never spend or invest money that is not yours and you are not prepared to lose. Savings are the foundation of investing. So start saving right now. Learn to invest, but start small! Be sure that you will probably lose 100% of your first investments. Maybe several times in a row.
And this is actually a good thing. It's your tuition fee for the investing university of real life. Be courageous, but not overconfident. Investing is a mind game. It happens in your brain first. So, learn to control your emotions and double-check that you are completely rational and cold-blooded. Avoid wishful thinking. If you don't know what to do, better do nothing until you have a well tough strategy. Don't panic and don't be greedy."
4. What your family taught you about investing?
Tanel's father once said: "Saving money is great, but the purchasing power of that money is only decreasing over time, you get less and less with the same amount of money from the shop. So at some point, you will need to invest that money into something that either generates you income or appreciates over time." Real estate in that sense provides you with both.
The family of Stoycho Nedev always support him in all his endeavours, including investing. Investor stresses out that they help him with everything they can, which leaves Stoycho some time to make analysis and fine-tune the investment strategy. "Some times I ask about their opinion on a particular investment. I like to have a different point of view even if they may not always fully understand the specifics they will give me perspective and trying to explain the investment case to them in simple terms usually help me to get even better understanding myself," states Mr. Nedev.
5. How do you teach your kid about investing?
We believe that the sons of Lars and Stoycho will be grateful one day for the knowledge fathers are sharing with them.
For example, Lars is mentioning that his 8 years old son already has an investment account in p2p platform, a "world" ETF, shares from Facebook and Disney and Bitcoin and Etherum. "I monitor the portfolio with him together on a regular basis, so that he understands more and more what we are doing," explains the boy's father.
But Stoycho teaches his son to have an attitude about money first. "Then I involve him in my investment activities. He made his first investment a few days after he turned 18 years old. He invested his savings and described the investment case to me why he chooses this particular investment and what is his strategy. I did not push him to invest, but made sure he is aware that if he learns to invest wisely at an early age, this will help him to be more successful," adds Stoycho.
Wondering how to secure your retirement by investing in real estate? This article is for you.
6. What do you do to balance between being a loving family guy and investor?
Lars: "There is no need for balance because my investment strategy is very relaxed. And I integrate the investments also into the talks with the family. So it's some kind of "invest-life-balance". It's pretty cool to hear opinions and questions from them because mostly you never thought about things they ask. On the other hand: while talking about money also with your family, you can teach them a lot of things in an easy way. "
Stoycho: "It's actually not that hard. I always put family first. Investing is just a job or hobby in my case. I deeply believe everyone can find the balance. We just have to remember that before we became investors we were just humans. Money should make our lives better, not poorer. I never sacrifice my family time for more money. I will always find the time to have some fun or some quality time with my family. Because it's true that we only live once. I believe we shouldn't sacrifice the quality of our lives for more and more money. Everyone should find his balance. In the last 10 years, my investments are more passive, so they don't eat lots of my time."
Tanel: "I have a rule that one day a week I have a computer-free day. That one day I spend as much time as possible with my family and if possible then somewhere outside the city, in nature. I have noticed that the rest of the weekdays are more efficient if you unplug yourself from everything for one whole day. And when the batteries are recharged, you can continue to work on full capacity and deliver the greatest outcomes."