Don't let a good crisis go to waste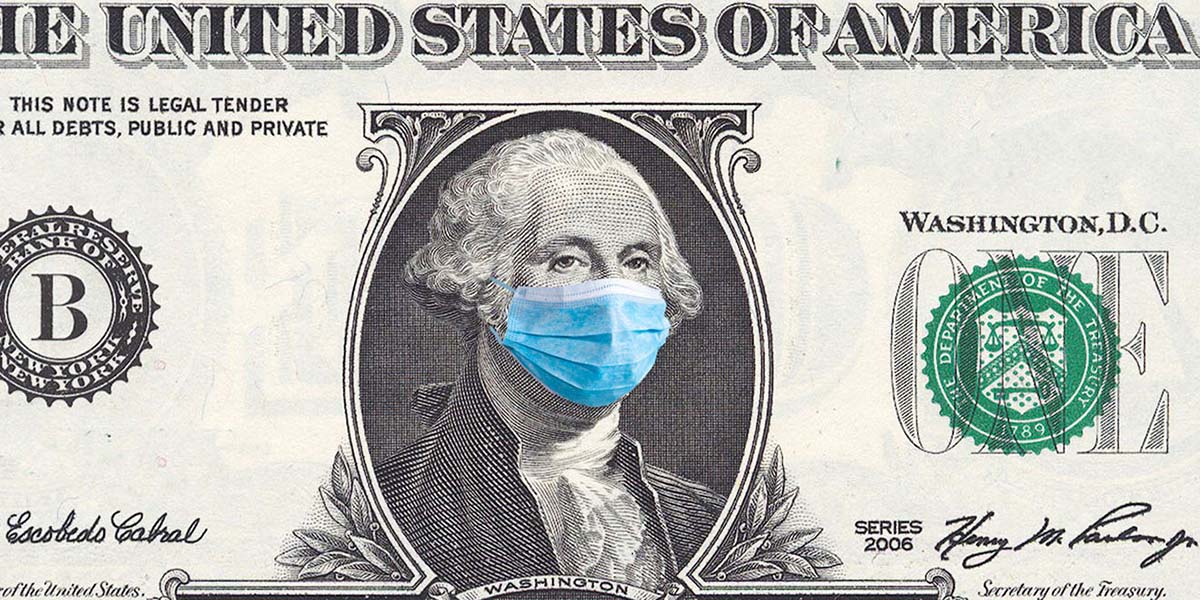 Reading Time:
5
minutes
In spring 2020 the world economy has shrunk and while in the month of May the recovery has been surprising for many, the worst might be still to come and could damage the economy more than during the financial crisis of 2008. This spooked the investments in many assets, causing turbulence across the financial markets. Many believe that as frightening as the global context is, it can also provide any opportunities, especially financial ones. Find out how to take advantage of a global financial crisis and continue building your financial future.
Why the financial crisis is an opportunity
IMF, World Bank, and other reputable institutions estimate that the fall in GDP caused by the outbreak of COVID-19 will be worse than during the "Great Recession" of 2008. This crisis already received a nickname the "great lockdown". The financial markets have shown incredible anti-records, such as the biggest daily stock market fall. The Central Banks in developed and emerging economies are working hard to reduce the damage, by committing to "print" money, so-called asset purchasing programs. This eased the equity and bond market distress, however in the medium-run it will cause inflation.
This crisis has impacted many companies and employees who filed for bankruptcy or unemployment benefits. Many investors saw a decline in their portfolio's values. However, this doesn't mean that there is no opportunity to be found. Crises historically have changed the wealth distribution and helped many prominent investors to rise. Crisis doesn't happen very often, but when it does it is important to act promptly to take advantage of the falling prices. The smart investor has to maintain a cold heart and avoid panic. If you panic right now and decide to "sit" on your money, you will not exit this crisis as a winner.
Take, for example, the legendary investor Warren Buffet, known for his value and long-term investment strategies. His famous quote "be fearful when others are greedy, and greedy when others are fearful" best describes what he did during the financial crisis of 2008. When everyone was panicki and sold their assets, Mr Buffet identified assets whose prices are falling due to fear, not their fundamental value. To sum up, the investor bought a sizeable share of Goldman Sachs, General Electric, and Dow Chemical.
Read more about Smart real estate millionaires who invested in property and held on to it
Why invest in Real Estate now?
Many might think that the crisis caused by the pandemic will negatively affect real estate prices. Here is why they are wrong:
The demand for the property didn't go down, and there is no reason for it to go down. The demand for property is usually stable. The supply, on the other hand, probably will go down, as many construction companies have frozen their sites and failed to secure development financing. So, you should expect real estate prices to stay in the same range, if not appreciate.
Property is even more valuable now
The data from the US shows that the number of sales "unexpectedly" rose in April 2020. Even though the data comes from across the Atlantic, expect the same trend worldwide. In Estonia, where Reinvest24 is based, the price per square meter have increased by 3.5% in May 2020.
The "stay at home" Spring 2020 has pushed people across the globe to think about buying their own property. Just think about lots of professionals or busy parent who came home just to sleep, and head back to their hectic daily routine outside their residence. This is changing now so people are thinking about bigger, permanent and more spacious homes.
Modern Commercial Real Estate
So, what about commercial property? Will more flexible, remote working conditions reduce the demand for commercial real estate? Well, it depends on the property. As the global economy slowly starts opening up many firms and global conglomerates have announced that they will be more flexible about their employees working from home. On the other hand, the office working conditions will have to be upgraded too. This means more spacious offices will be in higher demand, where proper distance will be possible at all times.
Besides that, we expect that many companies will accelerate the office modernization and will move out of obsolete office buildings to a modern commercial real estate. For example, a Colliers International in Russia has announced that the commercial real estate lease deal has a new absolute record. At the end of May 2020, it became known that the Tinkoff Bank has leased the new prestigious offices in Moscow for 12 years with a total area of 78,000 sq. meters accommodating more than 6000 workers. This trend probably will spread to more countries.
The changes are coming
Some commercial real estate without a doubt will see a decline, such as spaces suited for the small shops and cafes. The global economy, after the outbreak of COVID-19, will change. The change will be beneficial for highly technological firms. Estonia is Europe's start-up hub and home for European innovation. So, we at Reinvest24 are expecting the demand for commercial real estate in Estonia to rise. Besides that, the Baltic States during the pandemic have shown themselves as a safe haven, so West-European companies and start-ups might want to consider relocating to Estonia in the long run.
Do not lose an opportunity to invest in real estate now.
Moreover, some companies decide to free up some capital and sell their offices. The capital is used to adopt modern technology and invest in innovation, which the global pandemic have shown us, is essential. Instead the firms will be renting office, which is beneficial for Reinvest24, as our investors get the rental income as well.
Equity-based Crowdfunding
Investing in Real Estate is expensive. Residential, not alone commercial, real estate investing is available only to wealthy. Previously, only large investors could benefit from this asset class, but now real estate investing is accessible to anyone who has as little as 100 EUR to invest.
The alternative investing is on the rise and now small and large investors can invest in property either with the P2P or crowdfunding platform.
Equity-based crowdfunding, just like Reinvest24, actually gives investors the same benefits and security as ownership, proportional to their investment contribution. Investors are rewarded with property shares that have equity characteristics in exchange for their funds.
Take a look at 9 reasons why investing with Reinvest24 is better than buying your own real estate.
Let's earn in two ways
The Commercial Real Estate Crowdfunding with Reinvest24 allows you to earn in two ways:
All investors get a share of the cashflow the commercial property generates. And it is regardless of how much they invested, as long as it is more than 100 EUR. With Commercial Real Estate Crowdfunding, the cash flow comes from leasing the property. You don't have to worry about managing the commercial real estate, we do it for you. Investors receive first profits once the property is fully funded and has a tenant. But most of the cases, our properties come already with the tenant. It means that all investors may receive the rental income from the day of placing the investment. This income is equivalent to monthly yield you usually see with other crowdfunding or p2p platforms. The yield is certain, as it is based on the existing rental contracts.
Investors receive first profits once the property is fully funded and has a tenant. But most of the cases, our properties come already with the tenant which means that all investors may receive the rental income from the day of placing the investment.
Find out where does investing 100 euros per month get you or how to become a millionaire?
The second income stream is a so-called capital growth (when the price of real estate property appreciates). Investors will receive this income once we sell the property or when they sell their shares of the real estate, they have invested in, on the upcoming secondary market.
Take advantage of the crisis
Reinvest24 was founded with a purpose to democratize investing in Commercial Real Estate. Moreover, we believe that wealth is not the criteria, that eliminates others from entering the world of investing. We built a solid investment and legal model, which fits to survive the turbulence. We are really excited about the market revival. Besides, we urge anyone to look at the crisis as an opportunity to win. And to look forward to greater returns. The important thing about winning is acting now.