Introducing automated KYC verification process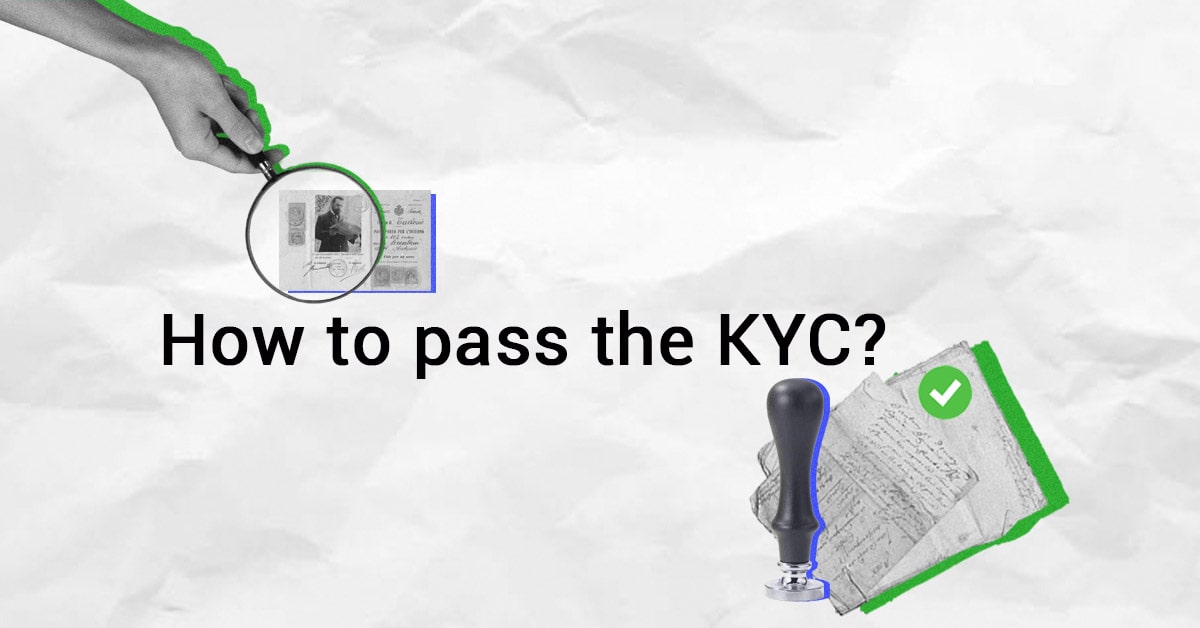 Reading Time:
3
minutes
Reinvest24 continues to work actively on improving the platform, its security and overall customer's experience. To make sure we create a safe environment for everyone and become a regulated platform soon, we have updated our KYC onboarding process for our clients, as well as revised our Privacy Policy and Terms and Conditions. In this blog article, we will guide You through the simple process of how to verify Yourself on our platform, in order to start using its benefits.
What is KYC?
KYC stands for Know Your Customer. In other words, we must make sure that you are genuinely who you claim to be. As data protection and investment security is our top priority, this is one of the processes how we protect the platform against fraud, corruption and money laundering.
AML practices have been legislated widely in recent years both in Europe and worldwide and are a mandatory legal requirement for businesses and financial institutions so that their activities are allowed. It means that Compliance with AML standards is not an option, but a legal obligation, especially in the financial, FinTech and banking sectors. And we as a financial institution must be compliant with it.
To do that, from now on, we will use the GetID verification system.
What is GetID?
GetID is an Estonian identity verification startup, that offers secure and scalable solutions to verify customer identity. Recently it was acquired by Stockholm-based tech company Checkin.com for €8.1 million. GetID's SaaS software identifies users in a matter of seconds with a frictionless and GDPR-compliant solution based on AI-driven image recognition for document verification and face matching. The solution identifies over 900 passports and types of documents, as well as supports more than 190 countries creating a truly global identification service.
Using this solution will speed up the process of reviewing the application which means that You as a client will be able to start using our platform faster than before. All new clients will need to pass the KYC verification process before starting investing. As per our current clients, we will ask to complete the identity verification process once again.
How to pass the KYC verification?
To make the process as easy and smooth as possible, we have prepared a video instruction for You. Watch it to make sure You follow all the steps correctly or use the manual instructions described below. Overall, the process will only take a couple of minutes.
1. Add the information
Once You open an account on Reinvest24, we will kindly ask You to fill out the form with some basic information about You, like Name, Surname, residential address and etc. If You are our current client, You will find all the information in Your investor's account.
2. Upload Your document
As the next step, we will ask You to upload the photo of Your identification document. The documents accepted are Passport, ID card from both sides or residence permit. Drivers' license is not accepted.
For that, You can take the link and continue the process on Your mobile phone or computer. Make sure that the document is in focus and visible is full size. You can use the camera of the device (if You use the smartphone, make sure to allow Your camera to access the app in settings) or You can upload it from the storage. If You use the ID card, make sure to upload both sides of the document, even if the other side is blank.
Kindly note, that graphically edited photos, expired documents, or the ones that do not belong to You, will not be accepted. Do not worry if the photo does not meet all the requirements, You can always take a new one.
3. It's a selfie time
Now, we will ask You to prepare Your greatest smile and take a selfie. You can use the camera from the device. If You are happy with the photo, You can continue or take another snap. Once You complete this step, GetID will compare Your facial biometrics to the photo on Your ID document.
4. Liveness check
Finally, the liveness check is required. You will be asked to perform some simple actions, such as smile, turn Your head to the left, to the right and close Your eyes. Make sure that Your face is always inside the frame. That's it! Now You are all set and our team will need to review Your application. The KYC will be automatically approved If all the information is filled in correctly and the photos are taken as required. Otherwise, You will receive an e-mail with further instructions and the process should be made one more time. Once the verification is successfully completed, we will send You a notification over e-mail.
We hope this article helped You to pass the KYC verification and You are ready to explore our investment options. If You still have any questions or our assistance is needed, You can always contact our support (support@reinvest24.com) and we will be pleased to assist You through the process.