Reinvest24 expands to Switzerland – the most reputable and unwavering market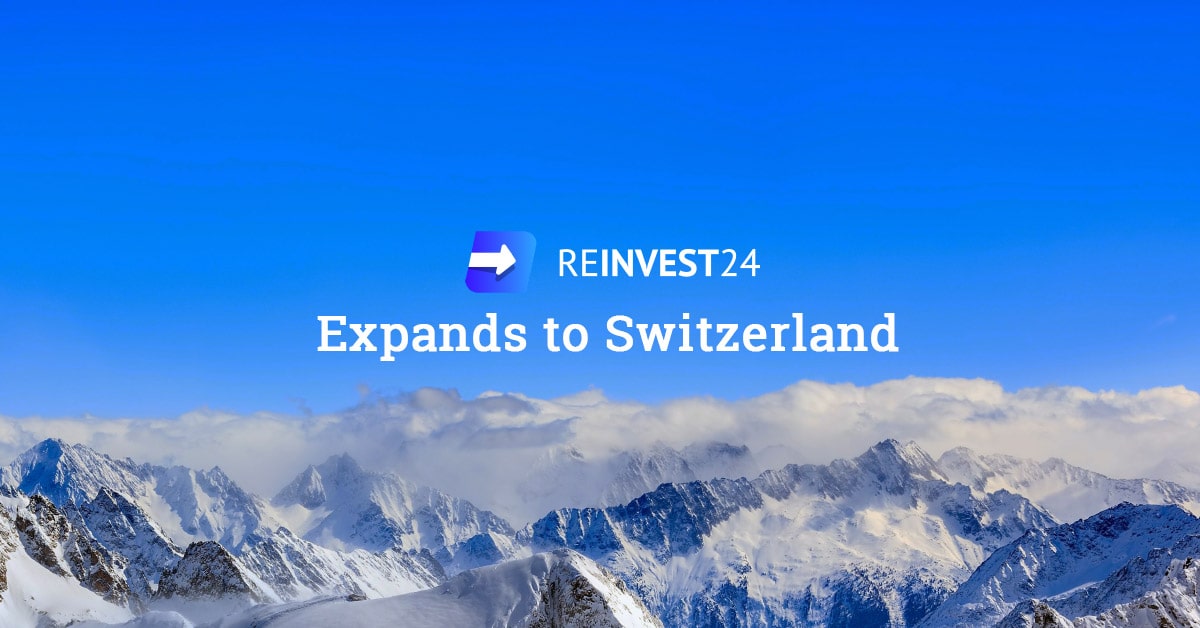 Reading Time:
2
minutes
We are pleased to announce that Reinvest24 now conquers the unique market of Switzerland. This is one of the European countries with a very attractive investment environment. We see that our expansion to this geography can offer remarkable investment opportunities from a robust economic and political perspective.
Reputable opportunities in the time of uncertainties
Expanding to the Swiss market is an important step towards achieving our main goal – becoming a remarkable and trustable participant in the field of European real estate investing. Moreover – continuing to maintain one of our core values – a 0% default rate, as it has always been in our operating history. Switzerland becomes an absolute gem of our briefcase.
"The land of fine cheese and punctuality is one of the most established and stable markets in the world. Even if the project involves bank financing and we need to go with a 2nd rank mortgage, the overall risk level in this market, compared to the interest rate we are able to offer, is still extremely good and this is something that retail investors wouldn't access so easily."

– Tanel Orro, CEO at Reinvest24
Investing in Swiss real estate – a gem that is not so easy to access
Switzerland has always remained one of the most attractive countries in Europe for investing. Unfortunately, it makes it not so accessible for international investors. Swiss Properties are expensive and for purchasing them, a large deposit is required, not to mention any other expenses that go in hand with it. In most areas, foreigners can't buy real estate, even if they have the money needed. Thanks to the alternative financing solutions like Reinvest24 offers, investors can start investing and benefit from all the perks, starting from only 100 EUR.
This time is the most appropriate to strengthen the platform by adding more and more geographies to our portfolio. We are sure that such stability and excellent market reputation is exactly what our investors need. Especially now, considering the current events on the geopolitical scene. There is no doubt that these steps will open significant growth opportunities for Reinvest24 and its investors.