6 Ways your investment is protected!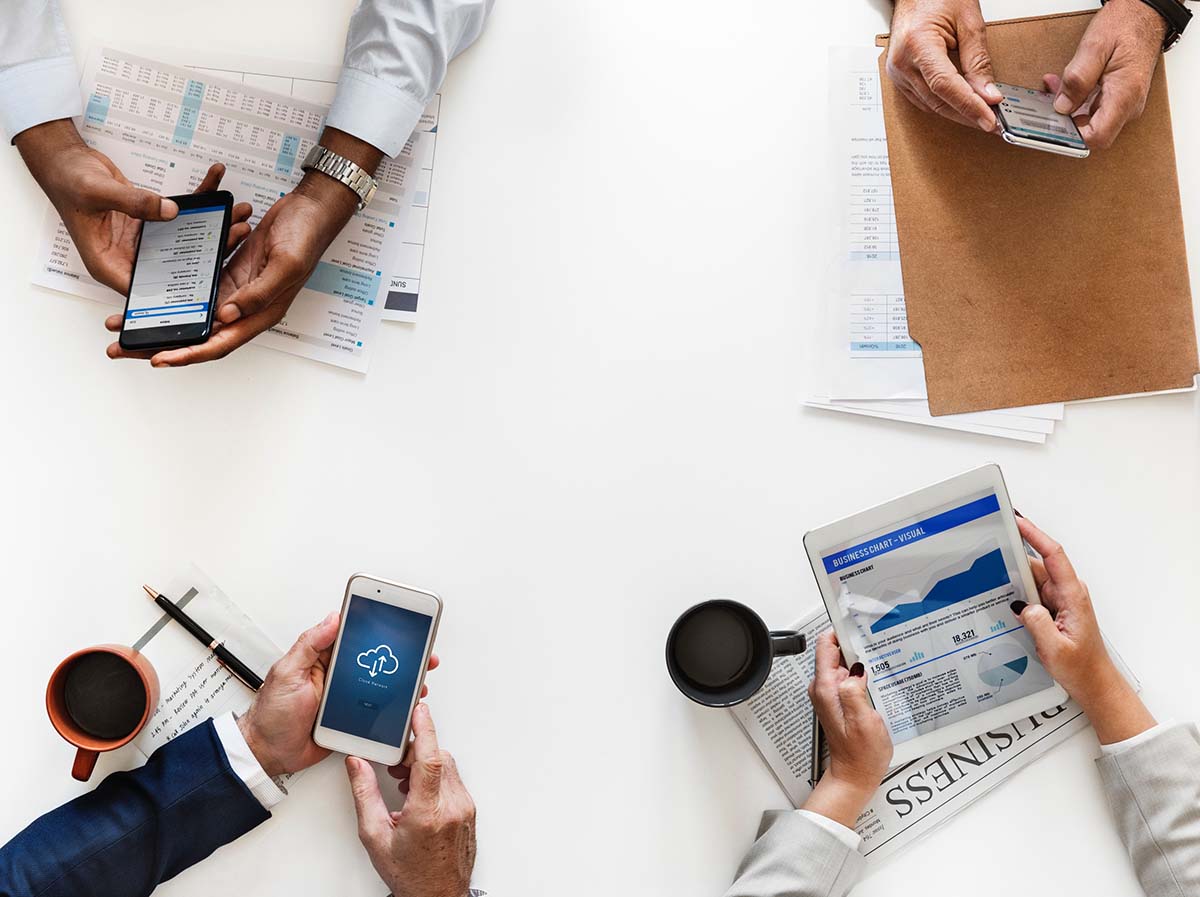 Reading Time:
3
minutes
So you would like to invest your hard-earned money but aren't too sure how safe it really is? Don't worry, we understand your reservations and concerns. The last thing you want is to lose your investment. However, Reinvest24 has some solid points to reassure you that your investment is protected and kept safe so that you can enjoy your passive income with profitable results.
1. Your investment is secured by collateral
After Reinvest24 sources the capital for an investment project, the property becomes an asset of a special purpose vehicle (SPV). An SPV has a legal subsidiary status that minimises risks and keeps its obligations. Since every property has its own SPV, all properties remain safe and unaffected by the financial status of other projects. When a property gets purchased, it is also mortgaged by an assigned law firm which takes on the role of a collateral agent. A collateral agent acts as an impartial watchdog, making sure investors' interests are kept safe.
If a certain criteria is fulfilled according to the collateral agent's agreement, they receive control over the property in question with the sole task of selling it at the best possible price, distributing the received assets between the investors. So even if something goes south, you can relax, knowing that professionals are doing the best they can to protect your interests. In other words, the property you invest in becomes the collateral.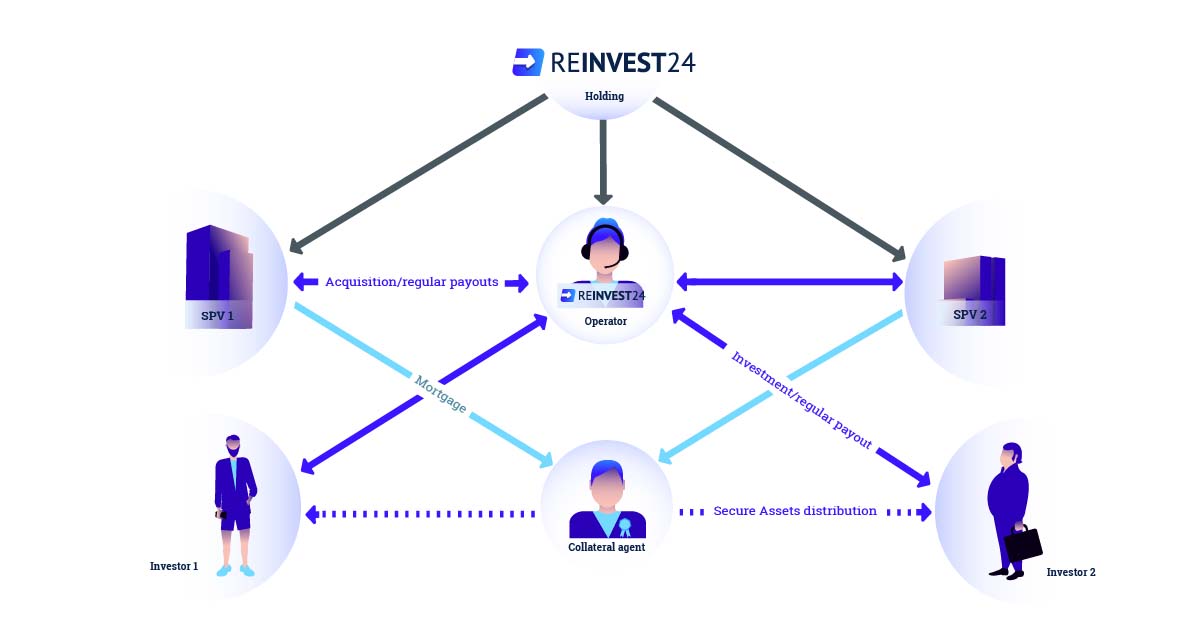 2. We invest in real estate
First of all, property is our priority. We invest in real estate because we believe in it. Real estate is a valuable asset that always appreciates over time. Combine that fact with our team's expert finance, IT and real estate insight, and you'll see your money working for you in no time. Our experienced team and our passion for real estate ensures we make the right real estate investments in every project.
3. Our average return is good
Past performance is not a reliable indicator of future performance. However, if you were to look at our track record, which we seek to uphold, you will see that we have a total combined return of 14.6%* (net yield + capital growth) per year. Our average annualised return indicator includes all exited projects, and is a combination of rental income as well as the increase of our property values.
4. Our past projects speak for themselves
We have had over 10 projects financed by our investors over the years. These past investment projects have made up over 10 million euros in capital, with over 3 million returned to our investors as profits. You can check our exited investments to get an idea of what kind of real estate investments we make.
5. Transparency is key at Reinvest24
All the information about our investments are publicly listed on our website. You can find all the necessary details and contact our support team if you wish to know more about our projects. Prior to investing, you will also receive a comprehensive contract which is yours to review before your capital is put into a project.
6. You can sell your shares anytime
If you wish to pull out your investment or liquidate your assets, you can sell your shares on the open market at any time. Your money, including earned dividends, will be paid straight into your bank account. You can also use your earned profits to reinvest in the future or diversify your portfolio even further.
Investing your money raises a lot of questions, the main one being "is my money safe?" Reinvest24 makes sure every project and real estate investment turns out to be a successful one by using our insight to make the right choices. In any case, you can rest assured that your investment is protected by the property you invest in as collateral. You can also trust in our many years of experience in real estate investments. Intrigued? Discover our investment properties and become a real estate investor today!