Insider updates on Lake residentials development project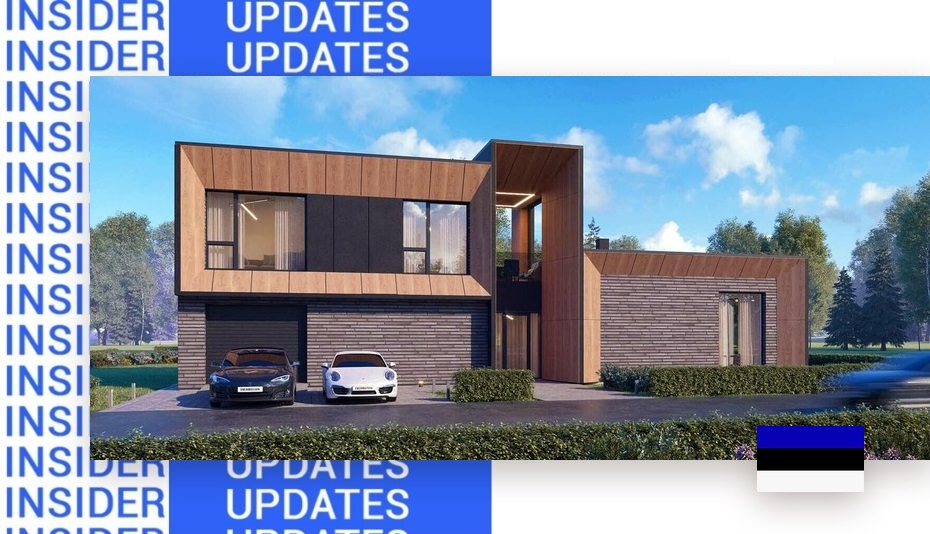 Reading Time:
2
minutes
With this blog post, we will keep you updated on the progress of the Estonian project Lake residentials development.
Key facts about the Lake residentials development project:
Category – Real estate backed loan
Payment frequency – Monthly interest payments
Collateral – 1st rank mortgage, with the possibility of bank financing in later stages (replacing 1st rank)
Country – Estonia
The update for 30.08.2023
We are pleased to provide you with an update on the progress of the Lake Residents development project:
Finalization of Architectural Project:
The architectural project for single houses within the Lake Residents development has been finalized. Our team of experienced architects and designers have meticulously crafted functional and aesthetically appealing house designs that complement the natural surroundings.
The finalized architectural project ensures the creation of a harmonious living space that meets the needs and preferences of future homeowners. Here are the 3D view of the single houses concept.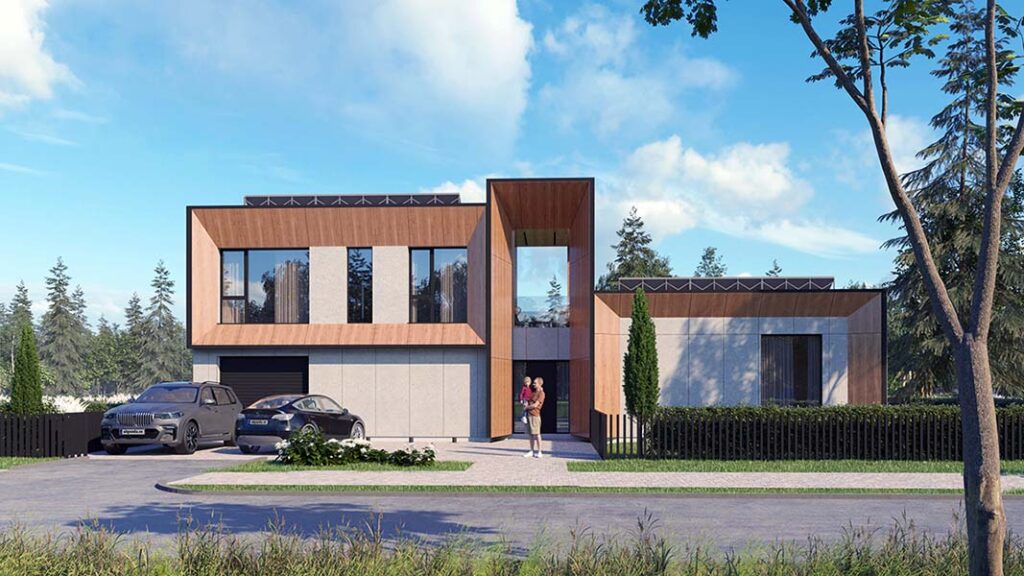 Division of Land Plot:
The preliminary planning for the division of the land plot has been successfully completed. This involves the allocation and demarcation of individual plots to ensure efficient land utilization.
Extensive research has been conducted to assess the geology, soil structure, and radon gas levels in the area. These research findings play a crucial role in the process of plot division, ensuring the suitability of each plot for construction purposes.
Electricity Line Relocation:
We are pleased to announce that the high-voltage electricity line that previously crossed the land plot has been successfully relocated. This significant development has allowed the removal of restrictions in that area and opened up more land plots for residential purposes.
The relocation of the electricity line ensures the safety and convenience of future residents, as well as providing a more aesthetically pleasing environment.
Negotiations with the City:
Active negotiations are currently in progress with the city authorities regarding the division of the land plot. We are working closely with the relevant departments to obtain the necessary approvals and permits for the project.
Our aim is to ensure compliance with all local regulations and guidelines to create a safe and well-planned residential community.
Our next goal and milestone in the project is to divide the land plot into individual plots and commence the construction of the infrastructure. We are committed to the successful completion of the Lake Residents development project, and we will continue to provide regular updates as the project progresses. Thank you for your continued support and enthusiasm for this exciting endeavor.