Insider updates on Dainas residential development project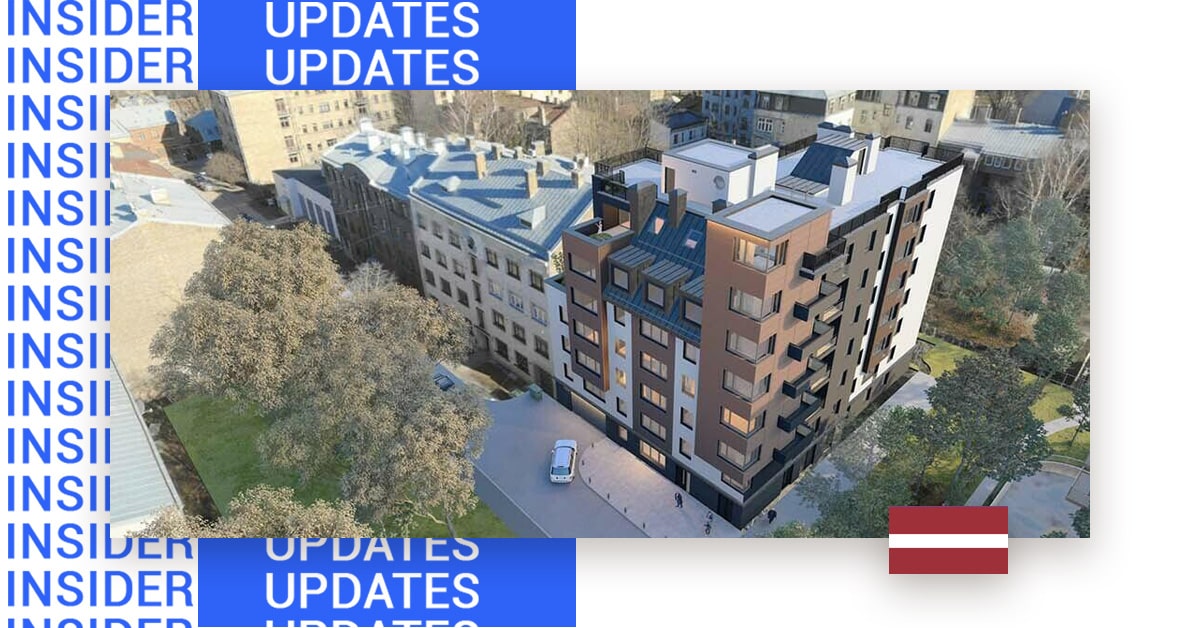 Reading Time:
4
minutes
With this blog post, we will keep you updated on the latest news of our Latvian residential development project on Dainas street.
Key facts about Dainas residential development project:
Category – Development project;
Collateral – Owned by our SPV, secured with a mortgage;
Country – Latvia;
Payment frequency – Interests every 6 months;
The update for 17.01.2023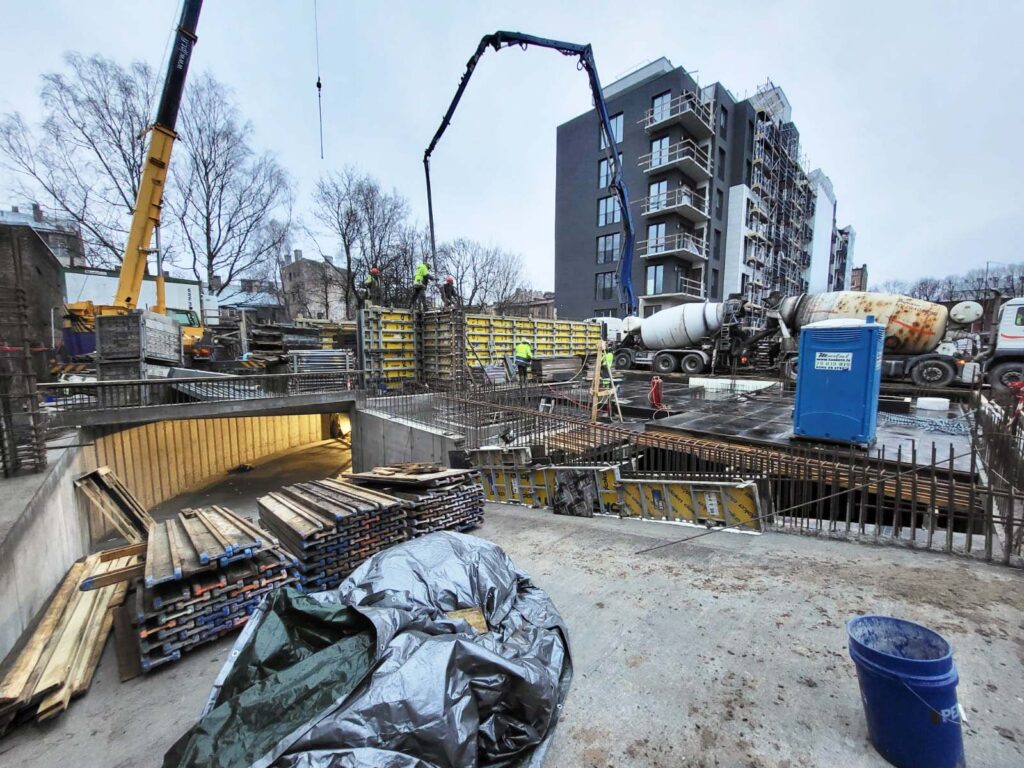 The update for 14.12.2022
The works for the level zero are almost completed.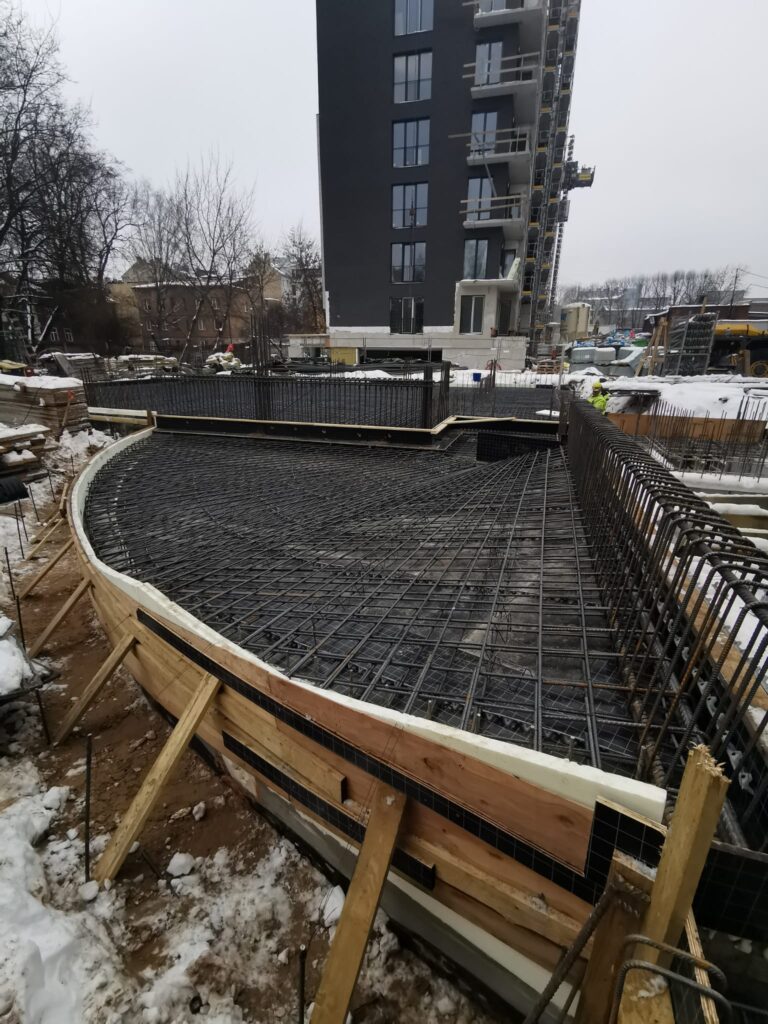 The update for 10.10.2022
The piles have been installed and the construction of level zero has started.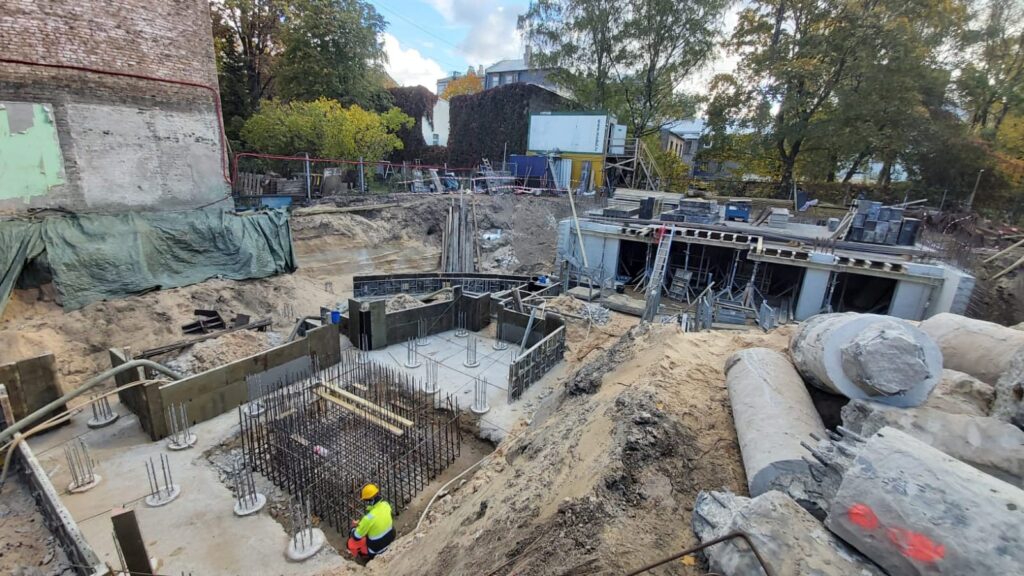 The update for 16.06.2022
Installation of piles has been started.
The updates for 15.06.2022
In June 2021, we published our first stage of Dainas residential development project. This financing stage was used to buy the land plot, together with notarial fees and taxes. As of today, it is officially owned by our Latvian SPV – Dainas Street 8 SIA. Considering that the real estate market in Baltics has grown exponentially in the past 5 years, the current market value of this land plot is estimated to be around 600 000 EUR.

During this time, the project of the building was updated, adding -1 floor for indoor parking and making the outside design more modern. The new project was approved by the Council of Riga city. Changes in the project required the renewal of the construction permit, which is now also approved. The indoor parking increased the costs of construction, but we decided to add it to the project as it increases the value of the building and makes the apartments more attractive for the buyer.

We have started the construction process with the following works:

– Executing the preparation works of the construction field;
– Digging and preparing the soil in order to install the piles;
– Installing the piles;
– Finalizing the groundworks and preparations for laying the strip foundation;
– Performing preparation works for concreting the strip foundations;
– Producing the reinforcement frames of the strip foundations;
– Installing the formwork;
Below you can see the visual updates of the land plot.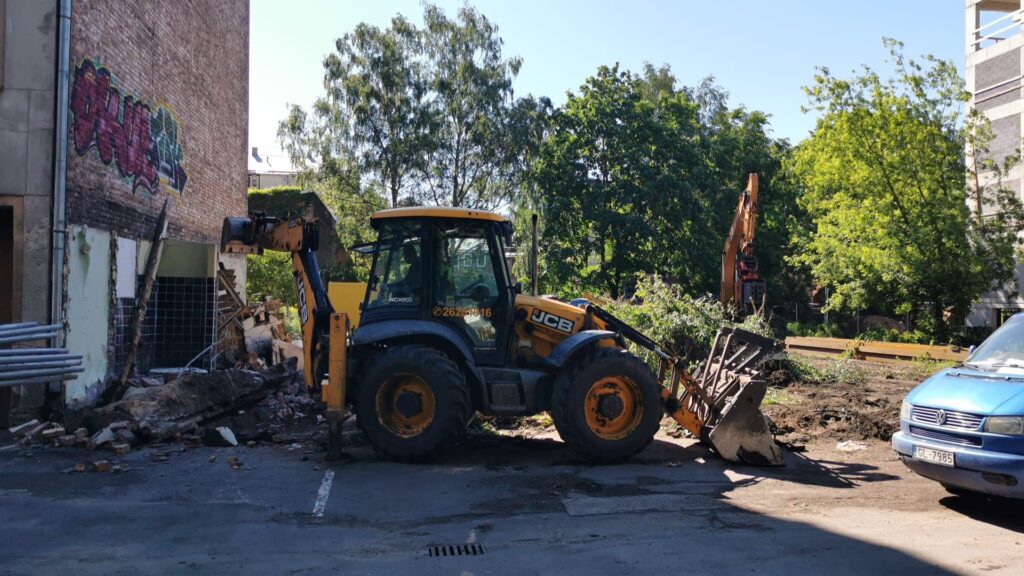 Read more information about Baltics real estate in the articles below:
1. Is the Baltics real estate market about to crash? Key webinar takeaway;
2. The economy in the Baltic states keeps growing and here is why;