Success story: The first business loan is exited, earning an 18% p.a.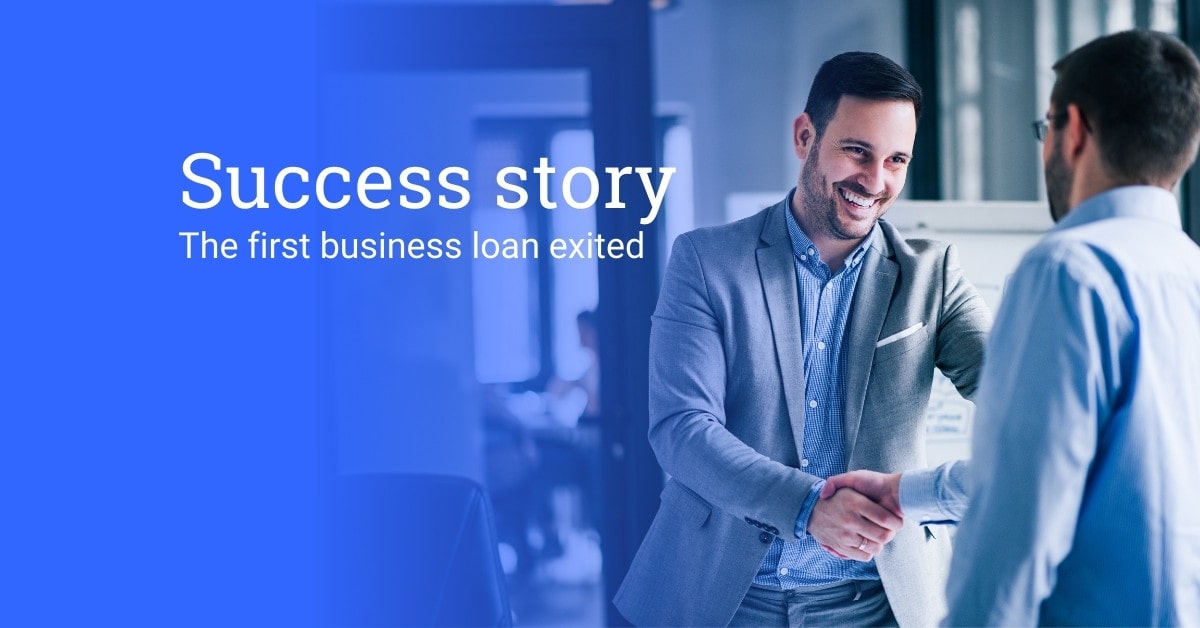 Reading Time:
2
minutes
In December 2021, we offered our investors a new project type – slightly different from real estate – a business loan. Today, we are adding one more success story to our track record by successfully exiting all 4 stages of the Interchem business loan project. The project made monthly interest payouts, earning our investors up to an outstanding 18% p.a.
We explain below how this project became a successful collaboration and win-win combination.
Meet the borrower
The company Interchem Distribution Europe OÜ is trading with composite materials, and chemical components. Over the years, the company developed a wide range of destinations in the supply chain of chemical products and clientele.
The company was doing quite well as it was, but the management saw an opportunity to increase the market share and improve business numbers if they would be able to take a step up in trading volumes at the beginning of the year. After doing thorough due diligence, the Reinvest24 team came to the conclusion that the project is safe enough to be offered on the platform and presented this opportunity to its investors.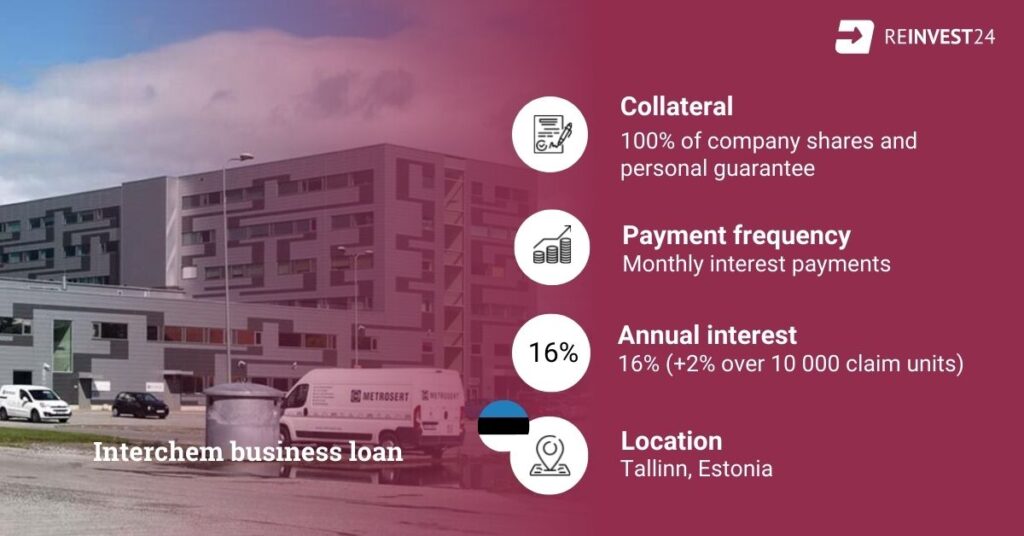 Funded in only 2 hours
We were extremely happy to see such interest from investors, as the first stage was funded in less than 2 hours, becoming the first project to be funded in such a short period of time. This also proves that Reinvest24 investors have an interest in financing different project types and not just real estate. We offered 4 stages for funding, for a total of 800 000 EUR. For all 4 stages, we had 839 unique investors, many of whom invested in several stages.
Success story
The funding received at the right time gave the company an opportunity to increase the amount of the raw materials it was ordering. It resulted in getting better pricing and terms on larger volumes. The CEO of Interchem said,
"This gave us an advantage over our competition, we were able to increase our volumes and also the profit margin".

The CEO of Interchem Distribution Europe OÜ
As a result, the revenue of the company has increased by over 20%, but more important is that the profitability of the operations has increased significantly providing more than 50% growth in profits.

This was a strong win-win collaboration that allowed the company to reach its business goals and improve its position in the market. Besides, Reinvest24 investors earned a decent interest rate on their investments.
Where to invest next?
Our platform is constantly growing, allowing you to invest in more and more outstanding projects from different countries. Check out the projects currently available for investments.
Read some of our other success stories: