Insider updates on Albisoara shopping center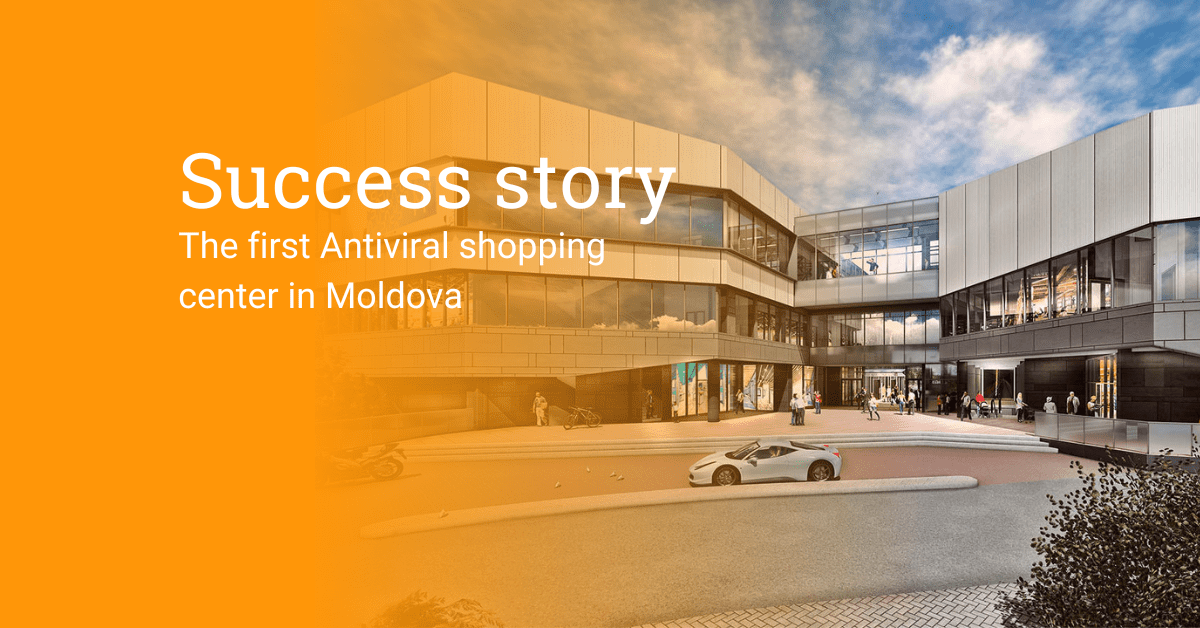 Reading Time:
5
minutes
Pretty much all roads in Moldova lead to its wine-and-food-loving capital city of Chisinau. In this blog article, we will share more "Insider" information about the Albisoara Shopping Center development project, as well as explain how it earned our investors a 16.05% p.a. upon its full exit.
Key facts about Albisoara development:
LTV – 50%
Collateral – 1st rank mortgage;
Skin in the game – 28.6%
Duration – 12 months;
The contract is in EUR currency, therefore currency risk is eliminated.
Provided by an experienced international developer, who has finished more than 25 residential complexes with 4595 ready-to-use apartments.
See more details of this property here.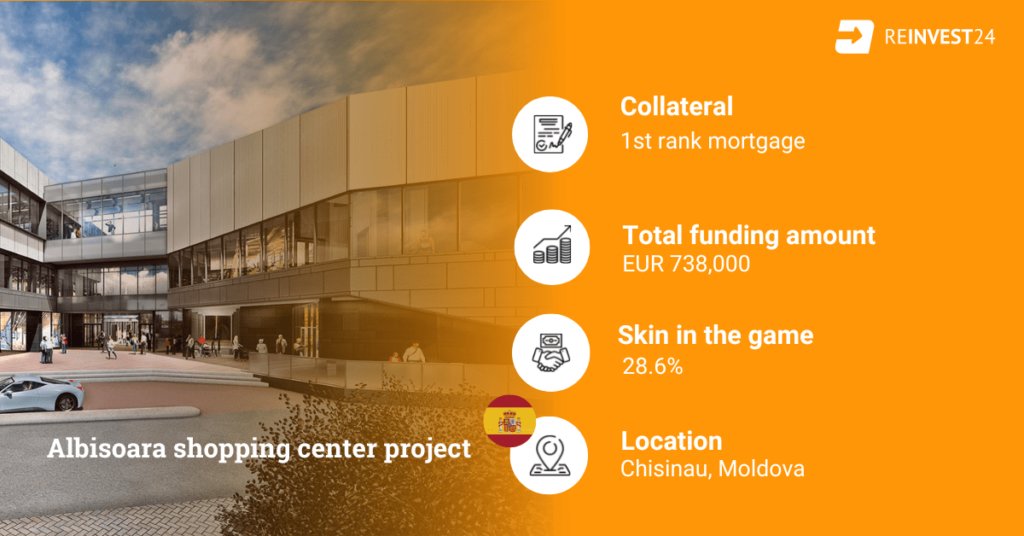 The update for 08.08.2022
In June 2020, we started funding the first antiviral shopping center in Chisinau, Moldova. Now, after 2 years, we have successfully exited it, repaying back to our investors the total principal amount of EUR 738,000, together with interests accrued of EUR 131,440. This project earned our investors on average 16.05% p.a. The investors, who used the opportunity to get an additional bonus by investing a higher amount, earned even 17% p.a.

The Albisoara shopping center was sold to the Moldovan National Supermarket Chain – Linella. From now on, this project will be developed by the new owners and hopefully, one day, when doing groceries in this shopping center, we will be happy to know that we were a part of this amazing project.
Below you can see the project updates since its very beginning.
The update for 03.11.2021

We are happy to announce that we exited the 1st stage of the Albisoara development project. The principal amount of 178,000 EUR is now fully repaid back to the investors, who participated in the funding round of this project. Currently, the project is facing architectural changes, therefore any further development has been stopped for an uncertain time. Its second stage will be exited next week.
New concept – antiviral shopping center
It is not a secret that COVID-19 pandemic forced us to make corrections in our daily lives which became the main engine of innovations in 2020. Therefore our developer Kirsan dared to challenge the virus and provide an absolutely new shopping experience in these hectic times. The totally new concept and design of the mall were developed with social distancing needs and requirements in mind. Thus implementing solutions to build the first antiviral shopping center in Moldova.
The new concept of Albisoara is designed in a way to keep every customer at a safe distance without fear of catching the virus. The boutiques will be located in an open space, independent of each other and will be equipped with separate entrances. Access to each boutique will be provided by check-ins from the parking lots that surround the entire area of the mall. In addition to separate boutiques with autonomous entrances, there will be a possibility to serve customers via drive-through for a grocery shop, and contactless car wash. And many other establishments that are typical for shopping centers.


Engineers state that this approach will allow customers to be at a safe distance from each other, excluding possible close contact. And thus prevent the further spread of the virus. And since it is uncertain how long the current restrictions will last, the innovative concept of the Albisoara shopping center may become an impressive and convenient rescue ship of the current situation.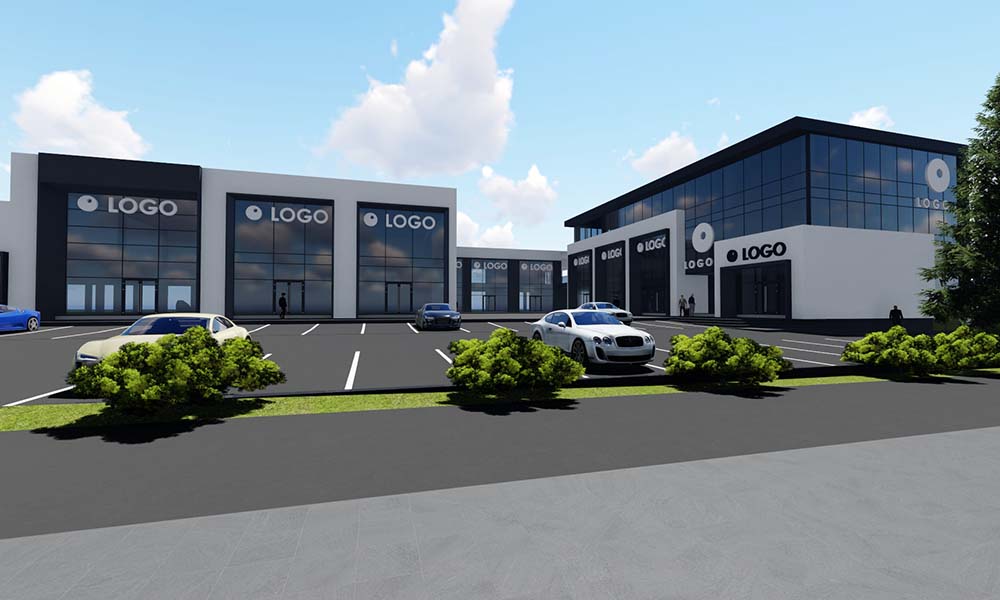 It is important to mention that despite the fact that construction works are in process, many global retail chains expressed interest in renting options. For example, we know already that one of the Albisoara shopping center tenants will become a well-known Scandinavian retailer of household goods – JYSK.
Technical specifications
The total area of the Albisoara shopping center is 23'141.1 m2 and it will become a future home for 51 stores. The 3 zones will divide the building. The first zone will be a commercial center with a total area of 2'624 m2 and it will include 13 stores. The developer expects that the construction of the first zone will finish in 12 months. The second zone will include a supermarket with a total area of 1242 m2 and 8 stores with an area of 870m2. The third zone will consist of 29 stores with commercial real estate with a total area of 3320 m2. A 505 m2 hotel will also be located on the territory of the shopping center. Besides that, the entire territory of the shopping center is surrounded by an open parking area with 284 parking spaces.
Updates on the progress 14.10.2020
The developers equipped the land plot with an entrance for large-sized transport and laid the foundation of the first floor. Also, contactless car wash constructions are installed.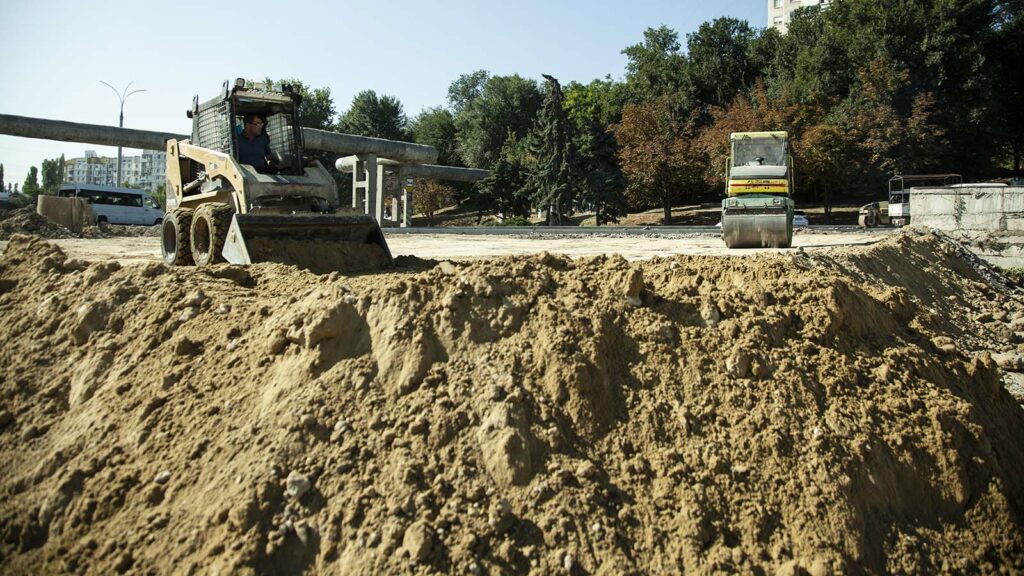 If You search for more insights about Moldovan real estate market and investing in Chisinau, you might find these articles informative:

1. 7 reasons why you should consider Moldova as your next real estate investment destination.
2. Insider updates on Metropolis 4D development project.