What trends will 2022 bring to the real estate world?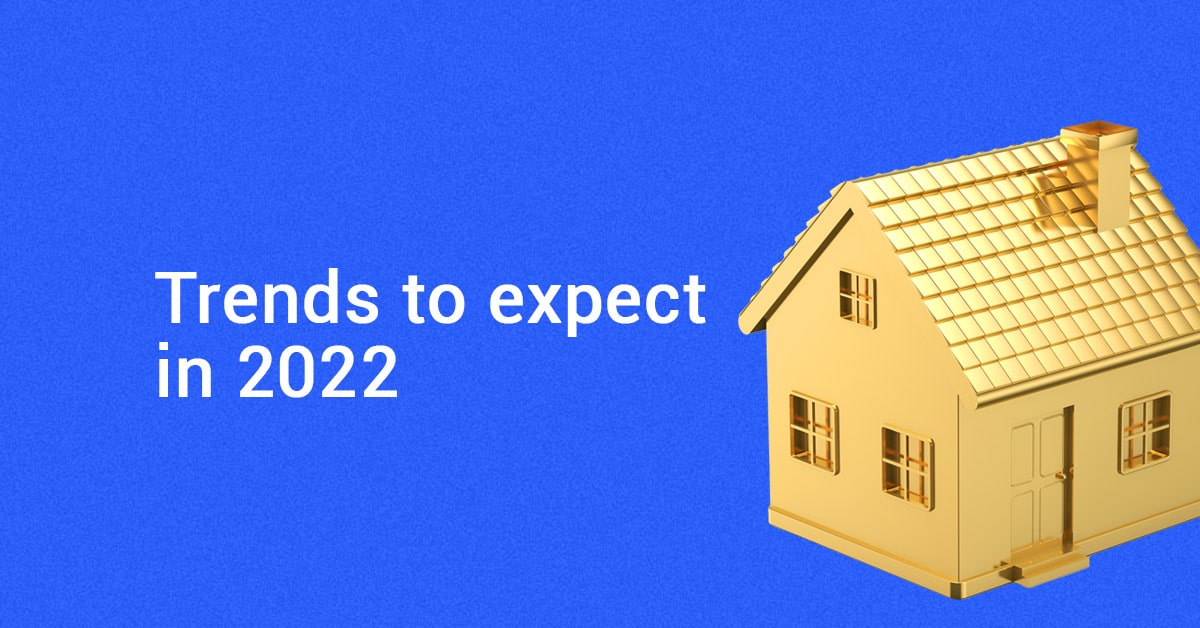 Reading Time:
4
minutes
Although the real estate market is considered to be one of the most stable and profitable in the world, it is also not protected from shaky "cyclones". This is particularly evident during a pandemic that is affecting prices around the world. However, the market may change soon, but what will be the direction of changes?
Several members of the Supervisory Board of Forbes Biz shared their thoughts on the future of the real estate and how it may affect the market in the coming years. Read more about their forecasts here. Reinvest24 points out seven of them, adding some valuable comments of our CEO, Tanel Orro. 
1. Trading in Shares
According to Calvin Cooper, trading in individual real estate objects is becoming the main direction: "We are currently in the E* Trade phase of investing in commercial real estate. Next year, we will move into the Robinhood phase as real estate investments become more accessible. "
In addition, he says, FinTech solutions are emerging and that will reduce barriers to people entering the real estate market. This makes it easier to invest in the places we live, work and spend our free time. 
"Real estate is one of the most preferred investments, but unfortunately it is not available to the majority due to the high entry barriers," said Tanel. He added that technology is changing in recent years. "Real estate co-financing is a very fast-growing trend in Europe and future EU crowdfunding regulations will support this trend."
2. Natural disasters
According to Deniz Kahramaner, natural disasters will significantly affect the desirability of real estate and shape its price. California forest fires, for example, have seen a sharp rise in fire insurance rates for homes near the forest. This is particularly the case in areas with flammable forests, such as eucalyptus. In the United States, real estate prices in Texas, Florida and Louisiana are also affected by hurricanes. 
According to Orro, the European and especially the Baltic real estate market, where Reinvest24 projects are located, will not be significantly affected, as the probability of natural disasters is significantly lower.
3. The Secondary market revitalization
As the population grows, it becomes increasingly important to modernize outdated neighbourhoods. Thus, according to Anne Keshen, it is important to renovate commercial premises and build new ones instead of the houses left on time. "It's a good opportunity for investors and developers." 
"A very good example of this is the Kalamaja and Rotermann area, which has taken on a new look in the last ten years," Orro gave the example of Tallinn, Estonia. This trend is continuing and some other regions are expected to undergo a similar change in the near future. "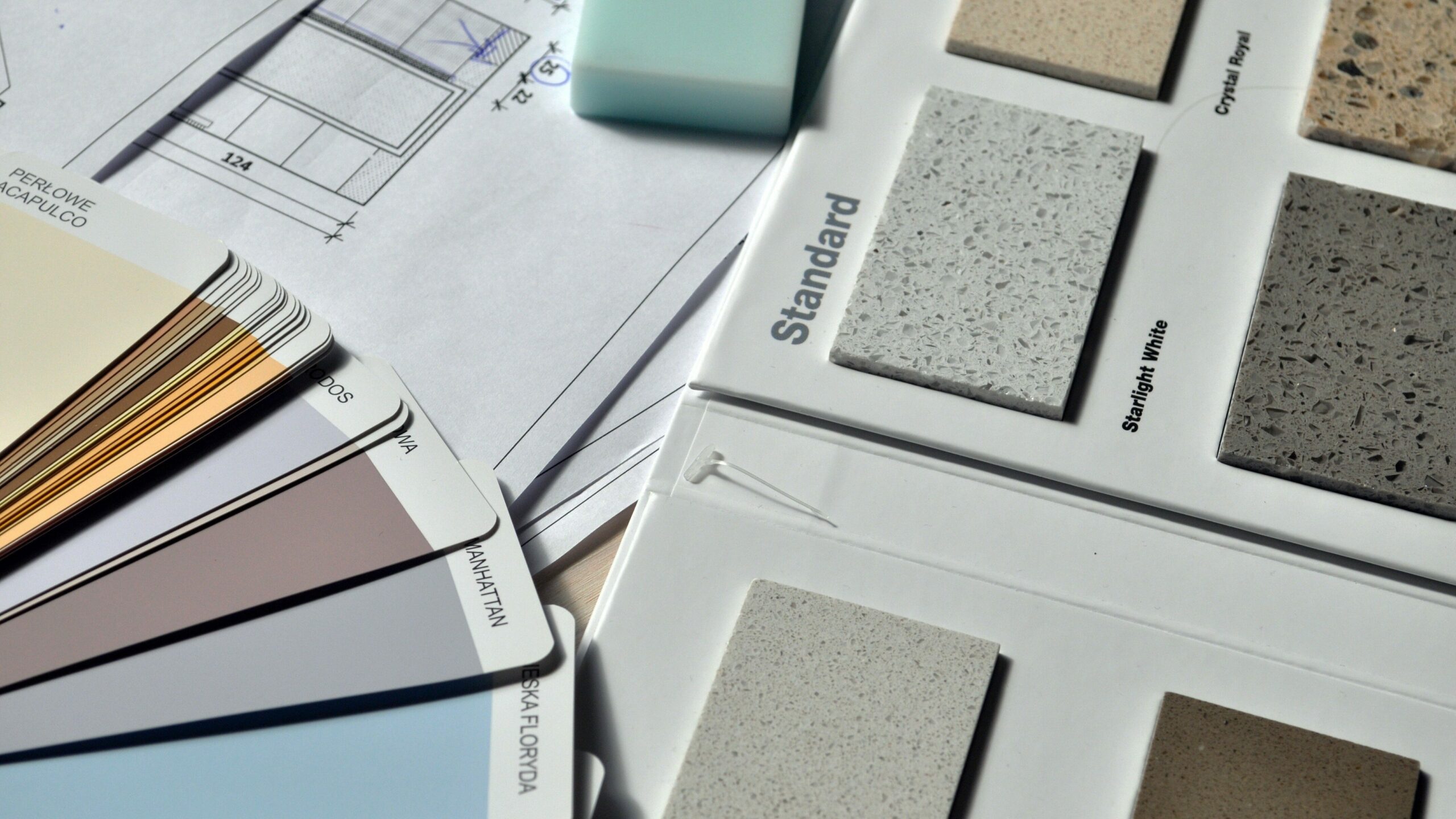 Read also about 5 Things that increase the price of your investment property
4. More smart homes
Kori Covrigaru noted that the use of smart technologies in the real estate business is on the rise. This direction is also increasingly preferred by investors who make 3D virtual tours of their objects. "I think in five years' time you can make a 3D tour of every property, which is also good for marketing purposes." 
Orro agreed that technology creates new opportunities and makes life easier. For example, in his opinion, 3D tours are a good way to get a good overview of real estate without leaving home. However, he does not recommend deciding on a purchase based on this. "Be sure to check the property on-site before buying!"
5. Mixed-used zoning
Jacob Bates predicts that mixed-use zoning will be the biggest trend and asset class. "The reuse of assets has turned hotels into living quarters, offices into mixed-use commercial premises, parking spaces have become warehouses, and retail spaces have become living and working environments," he said. The repositioning and repurposing of existing assets will be a tremendous value-add investment and project for years to come. 
"An old factory building in the right area could be a perfect office building for start-ups to use," Orro added. Although it all seems very simple and profitable, it can actually be very complicated and require more time and money than originally planned. "Especially when the ultimate goal is to turn an old building into a modern living space, commercial space is a little easier."
6. Use of digital currency in real estate transactions
Bitcoin is probably the next "big deal" in real estate at any level. According to Sherman Ragland, there will be tenants as well as buyers willing to pay in digital currency and sellers willing to sell in digital currency. "Find people who understand the connection between real estate and digital currency. Make it clear before you start trading digital currency. "
According to Orro, it will probably take some time to get there. Mainly because, for example, banks would have to agree to the deposit being made in digital currency and notaries would have to verify the transactions from crypto wallets instead of bank accounts.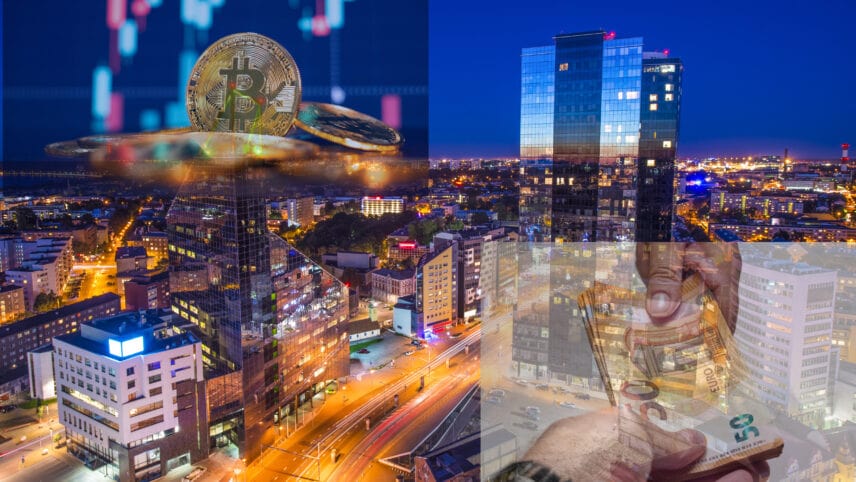 7. "Cash" offers only
"Increasingly, investment firms are offering sellers so-called active loan-free deals. This means that the purchase is no longer financed by the bank loan, but the buyer has the entire amount", explained Kevin Markarian. 
"Currently, You can't buy real estate by cash in Estonia, but there are more and more real estate transactions that do not involve the bank anymore. In other words, the buyer has the entire required amount in the bank account, " explained Orro. The main reason for such transactions is rising inflation, against which there is no protection,  therefore the free money is invested in real estate.
"By buying with a bank loan, you undertake to service the bank loan. If this obligation is not fulfilled, the bank will take away your real estate and sell it promptly, losing 10-20 % below the market price. "
Simply put, the risks of buying real estate with a loan are higher. "When renting it out, the rental income only serves the loan for a long-term home loan; for any other type of loan, your monthly rental income does not serve the loan and you have to pay extra," Orro explained.
It may happen that even if You have a tenant, in case of buying with a loan, the cash flow is generally negative.
In a worst-case scenario, if the tenant disappears or simply decides not to pay, there will be a monthly hole that you will have to fill. "If it is no longer possible to fulfil it, the bank or You should sell it in a matter of urgency."