Reinvest24 Q3 2020 overview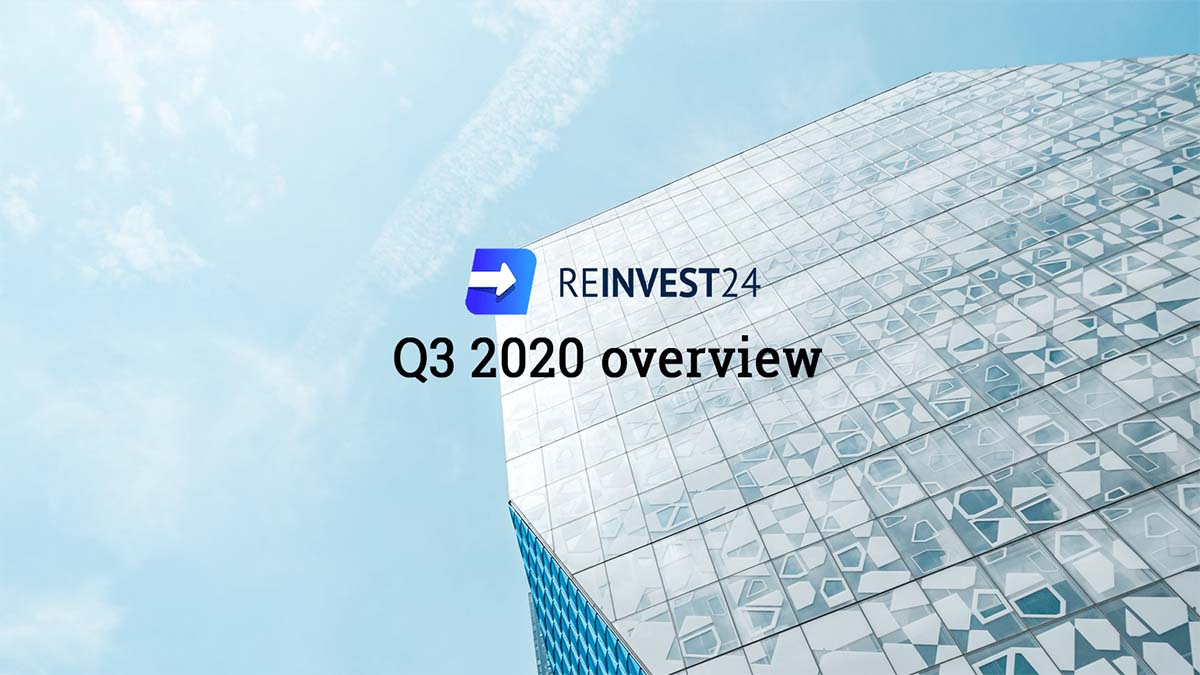 Reading Time:
3
minutes
It is hard to believe that ¾ of this turbulent but very inspiring year passed already. In case You missed some Reinvest24 updates for the past 3 months, don't worry. The dream team is here to fill the missing gaps and share the most important news in Q3 2020 overview.
Properties
If recently some investors could have sad feelings because of the cash drag situations on the platform then now we are happy to say – it's not a problem anymore. As our published property volumes started to grow Month over Month. And during the last 3 months, we were able to publish 8 properties. Knowing how our investors adore rental properties, we are glad to inform that 3 rental gems from the Baltic tigers are open to welcome you as a participant. Browse the list of our properties and start earning up to 15% per year from investing in real estate.
In September we successfully excited Duplex apartment development in Tallinn's tech hub – unit 2. This exit generated 14% per annum to our investors. Also, Modern office in Tallinn started generating income from the day you invest in the property. And the first payouts are expected to be in October. As per rental property Majaka 54-13, we are in the process of selling it. At the moment we have an interested buyer, but the notary's time has not yet been set. So we plan to finalize the deal and exit this property as soon as possible.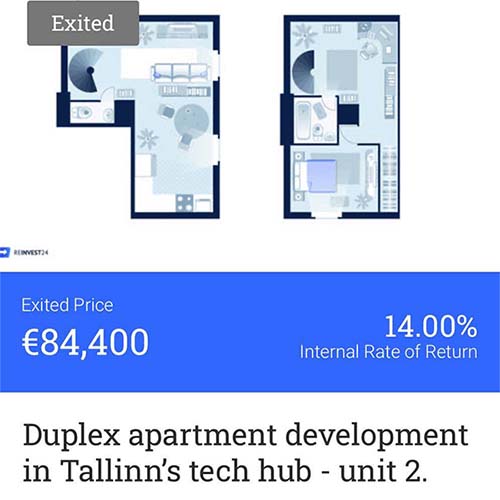 Due to changes in the developer's plans, unfortunately, we had to cancel the funding of Complex of land plots in Kakumäe. As of today, all the investments are refunded back to our investors.
Overall in the Q3 2020 Reinvest24 funded 890,000 EUR in real estate properties which are considered to be the all-time highest result.
Platform updates
As one of the best developments that happened during the last month is the fact that we reduced our entry fee to 50%. Now it becomes even more pleasant to invest in Reinvest24 properties, as the entry fee is 1% instead of 2%. It means that now your future investments will generate you a 1% higher return on investments. What could be better, right?

Besides, last week we executed a platform software migration. It was done in order to strengthen security and make your connection even faster than before. From now on – the platform is stronger, faster and more secure. And even closer to You, as we implemented a live chat on our website. So, if some questions appear or any assistance is needed, we are always here for you.
As per secondary market, we already executed the first transactions on the platform and as of today, the full functionalities were successfully added. However, some front end elements still require some time to be delivered but very soon You will be able to use it.
Valuable reading
In the past Q3 2020, our blog section was truly on fire as we prepared many valuable materials for our real estate investors.
While continuing our journey towards transparency, here are the last updates about rental properties and development projects you might miss.
Or maybe You are looking for additional information before you start investing in real estate crowdfunding? Here are some educational articles that may inspire you.
On this note, we say goodbye to the summer and look forward to the festive quarter of 2020.