Reinvest24 Q2 2020 overview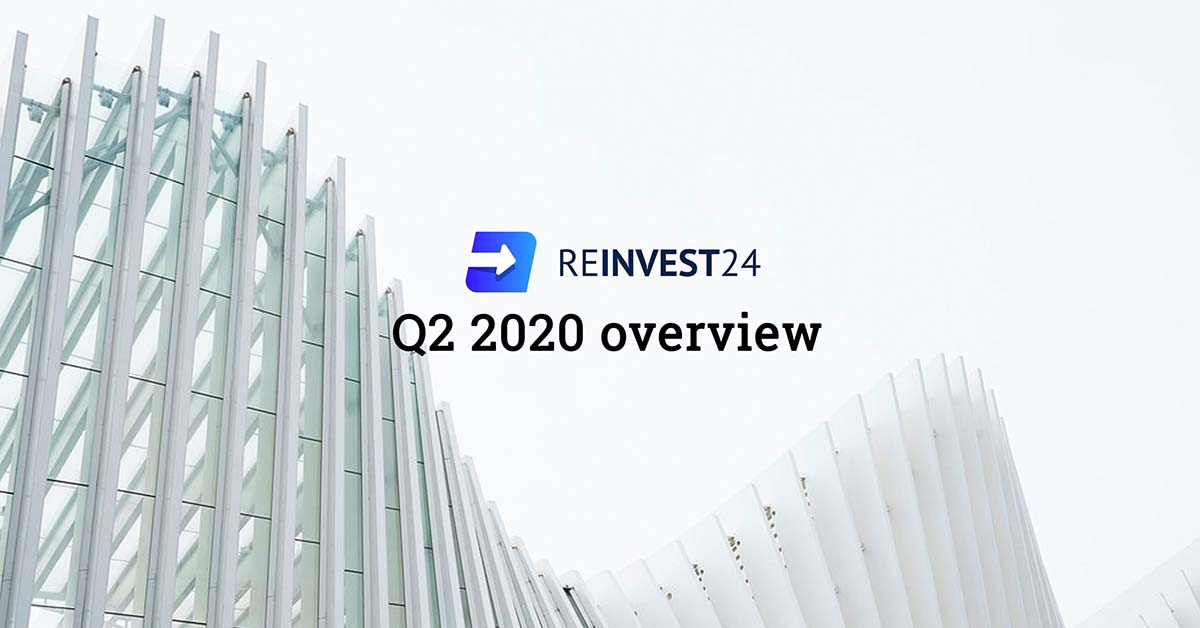 Reading Time:
2
minutes
The first month of summer has passed and it means it is the right time for Q2 overview. In this blog post, You will find out what happened at Reinvest24 in the past 3 months and what are the latest updates You must know.
Properties 
Recently Reinvest24 started a major work towards new markets and diversification. We have expanded into the new geographies such as Latvia and Moldova. During the last 3 months, we have published 4 new properties and funded over EUR 750,000.00.
Also, the new type of properties was introduced – development loans. It means that now at Reinvest24 crowdfunding platform investors will be able to diversify investments among 2 types of properties and 3 countries (as of 6th of July).
In April, we successfully exited Vinkli 13 rental property, thus generating total earnings of 14.07% per annum. Read the full success story of Vinkli 13 property here.
In regards to our development project repayments, we sold Majaka 54-10 property and the principal amount together with interests was fully paid out to our investors. As per Majaka 54-9, the property was divided into 2 units and 1 of them was sold. As of today, all investors have already received a repayment with promised interest. Regarding Unit 2, it continues to earn our investors the interest, until it is sold, and repayments are made.
Platform updates
The most loyal platform's fans have already noticed that from now You can start investing at Reinvest24 with as little as EUR 50. As currently, we are testing this minimum investment amount, it applies only on some of our properties. But let just calculate where investing EUR 100 per months could get you – find out how to become a millionaire.
As per the secondary market, we monitor and check the process on an everyday basis. The major works are finished already and now we are in the testing-polishing stage. Until the end of summer 2020, the secondary market will be finally delivered.
In May, we have celebrated the platform's 2nd anniversary. Wondering about what we achieved during that time? Then the blog article on our reflections of what we did, what we achieved and what is still ahead is waiting for you to read it here.
Valuable reading 
We are trying to make our blog section as educational as possible in terms of financial freedom and investing in real estate. During past months our amazing colleagues prepared valuable materials and overviews for you. For example, do you know:
Also, to be even more transparent and make our investors with a hands-on pulse about even the smallest details of our properties, we have introduced several overview series which are available for reading below:
That's it for Q2 overview. We hope you and your loved ones are in good health and despite global challenges, nothing stops you towards achieving your financial goals.
Stay safe!